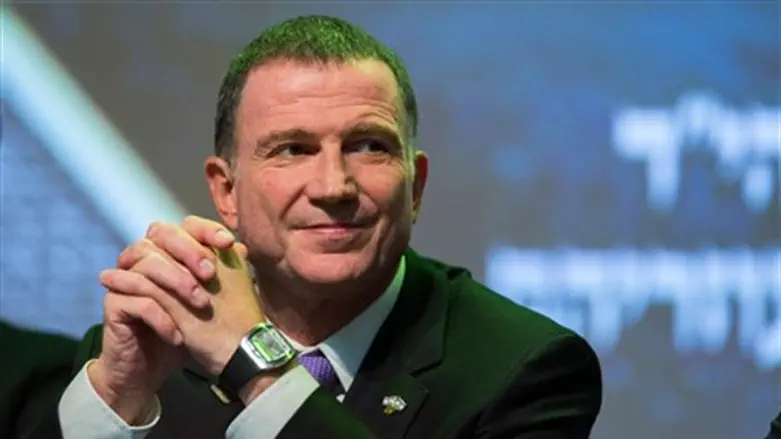 Yuli Edelstein
Yonatan Sindel / Flash 90
Knesset speaker Yuli Edelstein (Likud) took part in the festive Knesset session marking the 100th anniversary of the Balfour Declaration.
"The Balfour Declaration was the first time in modern history that a world power arose and told the truth: The Land of Israel is the ancient and sole homeland of the Jewish people, and they have the unshakable right to rebuild their national home," said Edelstein.
"Since then, there have been mountains of words and commentaries on Balfour's concise statement, but the truth it expressed was not washed away in the rivers of ink; it remains short and clear, correct today as it always has been. The right we have today to thank His Majesty's Government andBalfour in the Knesset building, in Jerusalem, in the sovereign State of Israel - is decisive evidence of this.
"If I had the right today to add a few words to the 67 words written in the Balfour Declaration and give it a current and personal touch, I would add: 'On the 100th anniversary of the declaration, the State of Israel must declare and even commit itself to all its citizens to strive for peace between its neighbors and to cultivate its entire population without giving up parts of the homeland ... The State of Israel must fortify its borders and continue the momentum of construction throughout the country, including the north, the south, the Jordan Valley and Judea and Samaria," Edelstein concluded.