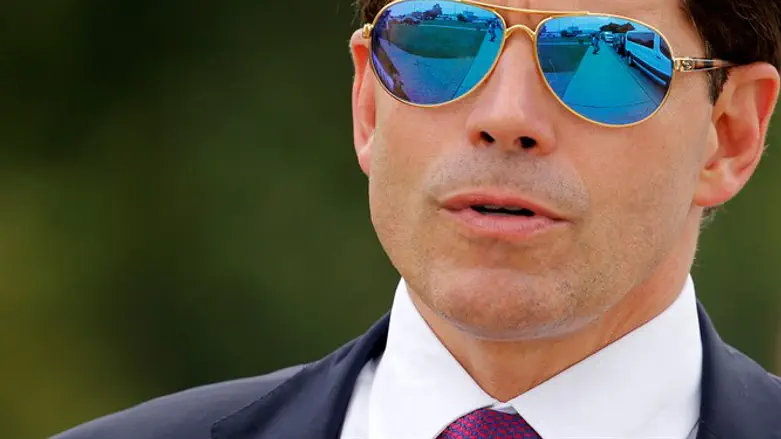 Anthony Scaramucci
Reuters
The Wall Street based Orthodox Jewish Chamber of Commerce (OJC), will host a special Executive VIP trip to Israel with Wall Street mogul and former White House Communications Director Anthony Scaramucci on Sunday, November 19th through Wednesday, November 22nd 2017.

Duvi Honig, Founder and CEO of the OJC, and Dr. Joseph Frager, the Chamber's Executive VP, will lead the trip, alongside a handful of prominent American business leaders.
"The Orthodox Chamber of Commerce (OJC) is tremendously excited to bring Scaramucci to Israel to build economic bridges between our two great nations. Anthony is a Wall Street powerhouse whose dedication to Israel is steadfast, this trip will make a great relationship, even greater." said Duvi Honig. "We look forward to helping him cultivate new worlds of opportunity for both the American and Israeli economies."

Scaramucci added: "My investments are all about belief in markets and Israel is one of the most compelling markets in the world. It is a beacon of democracy, an incubator for innovation and is going to be an even larger player in the world economic picture in the future. I couldn't be more excited to see for myself how this 'miracle in the desert' continues to flourish, lead and innovate.

"I am particularly excited to be joining the Orthodox Jewish Chamber of Commerce, which is a global leader in 21st century economic development and the ideal entity to help me and others take advantage of what Israel has to offer. I would like to thank the Chamber's Executive Committee for arranging this trip and offer them my warmest congratulations on the occasion of the launch of their Israel branch," he said
The OJC said that "the trip comes as Mr. Scaramucci refocuses his efforts on his business endeavors, and is seeking new investment opportunities. He sees Israel as a prime opportunity, and the Orthodox Jewish Chamber of Commerce as the optimal vehicle through which to explore and build relationships with the Israeli business world. The trip's itinerary will give Mr. Scaramucci the opportunity to get a firsthand taste of all that Israel has to offer the investor and entrepreneur."

Scaramucci will speak at a special event on economic relations between Israel and the US at the King David Hotel in Jerusalem at 6:00 PM on November 20. The event will be broadcast live on
Arutz Sheva.