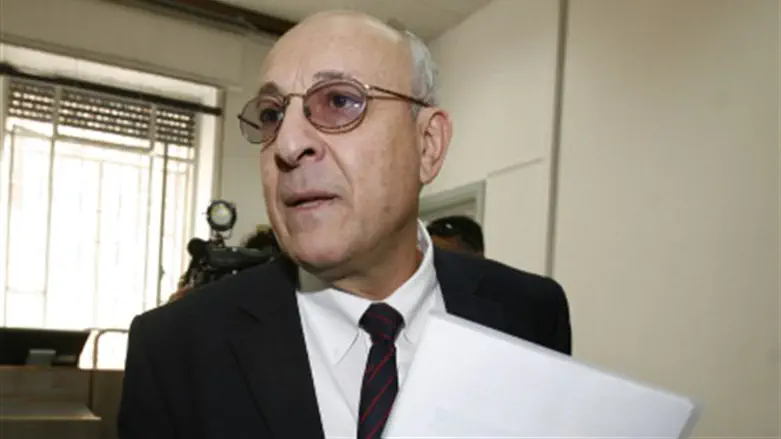 Attorney Yitzhak Molcho
Flash 90
It was cleared for publication on Tuesday morning that Attorney Yitzhak Molcho, who served as Prime Minister Binyamin Netanyahu's personal diplomatic envoy, is the second official close to the prime minister who was detained for questioning in the submarine affair in recent days.
Molcho, along with Attorney David Shimron who is Molcho's partner in their law firm, were interrogated for many hours at the Lahav 433 unit of the Israel Police on Monday. They were also questioned for 15 hours on Sunday.
Channel 2 News reported that Molcho denied any connection to the submarine affair and stressed that "I have no part in the deals in question." He added that "all the actions I have taken over the years were only for the sake of the state."
Molcho only recently announced that he would be relinquishing his voluntary position as Netanyahu's diplomatic envoy as of February 2018.
Attorney Shimron had been questioned in the past on suspicion of involvement in the affair, after he represented one of the main suspects in the affair, who became a state witness, Miki Ganor.
According to suspicions, Shimron was supposed to receive a commission of about $9 million in exchange for advancing the deal.
Netanyahu himself is not a suspect in the submarine affair though some of his political opponents have in recent called for him to be questioned as well.