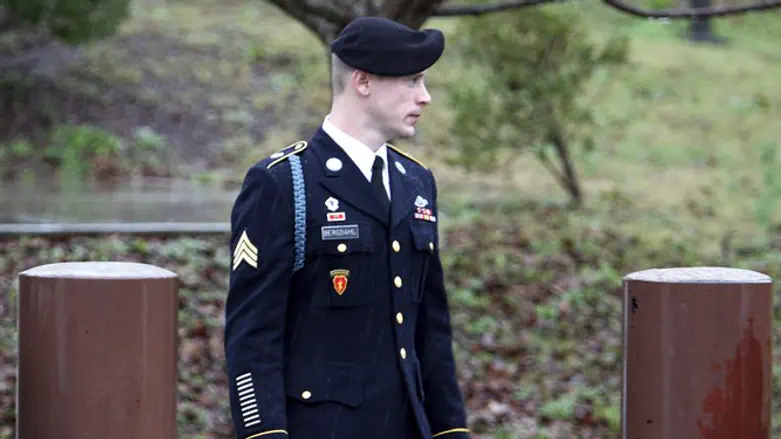 Bowe Bergdahl
Reuters
A military judge ruled on Friday that Army Sgt. Bowe Bergdahl, who walked away from his post in Afghanistan and triggered a search that left some of his comrades severely wounded, would not be sent to prison, The Associated Press reported.
President Donald Trump blasted the ruling as a "complete and total disgrace."
Bergdahl was held captive by the Taliban for five years and was freed in a prisoner swap with the group in 2014. Only several weeks ago, he pleaded guilty to desertion and endangering fellow troops for walking away from his unit in 2009.
The judge gave Bergdahl a dishonorable discharge, reduced his rank from sergeant to private and ordered him to forfeit pay equal to $1,000 per month for 10 months.
He provided no explanation of how he arrived at his decision, but he reviewed evidence including Bergdahl's time spent in captivity and the wounds suffered by troops who searched for him, according to AP.
Defense lawyer Eugene Fidell told reporters that his client had "looked forward to today for a long time."
Bergdahl "is grateful to everyone who searched for him in 2009, especially those who heroically sustained injuries," Fidell added.
Trump's statement came in a tweet about 90 minutes after the sentence was announced. "The decision on Sergeant Bergdahl is a complete and total disgrace to our Country and to our Military," the president wrote.
Prosecutors had sought a stiff penalty for Bergdahl because of wounds suffered by service members who searched for him after he disappeared in 2009.
The defense sought to counter that evidence with testimony about Bergdahl's suffering as a captive, his contributions to military intelligence and survival training and his mental health problems. The argument for leniency also cited Trump's harsh campaign-trail criticism.
At the time of Bergdahl's release, Obama said the U.S. does not leave service members on the battlefield. Republicans roundly criticized Obama, and Trump went further while campaigning for president, repeatedly calling Bergdahl a traitor who deserved serious punishment.
Critics said that, in making the quiet trade for Bergdahl, the administration violated the 2014 National Defense Authorization Act, which requires a 30-day warning before releasing terrorists from the compound - charges that then U.S. Secretary of Defense Chuck Hagel denied.
(Arutz Sheva's North American desk is keeping you updated until the start of Shabbat in New York. The time posted automatically on all Arutz Sheva articles, however, is Israeli time.)