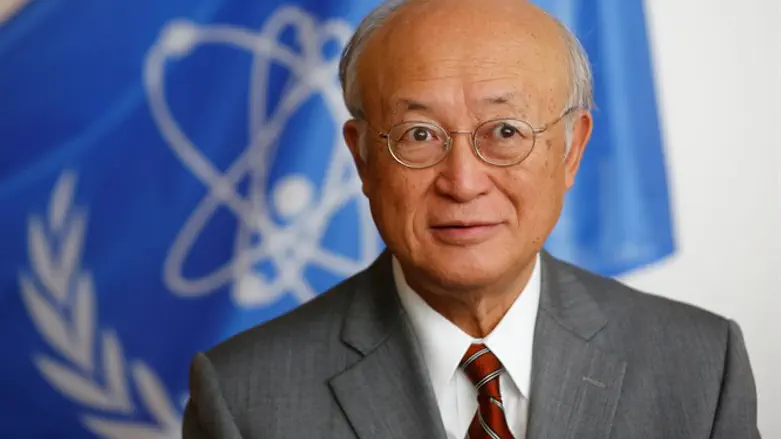 Yukiya Amano
Reuters
The head of the International Atomic Energy Agency (IAEA), Yukiya Amano, says IAEA inspectors are doing their work in Iran "without problem".
"Our inspectors (in Iran) are discharging their responsibilities without problem," Amano told reporters in Abu Dhabi, AFP reported on Monday.
He was speaking on the sidelines of a conference on nuclear power, a day after holding talks in Tehran with Iranian officials on the 2015 nuclear deal the Islamic Republic struck with world powers.
"As of today, I can state that the nuclear-related commitments made by Iran under the JCPOA (nuclear deal) are being implemented," Amano had told a Tehran news conference Sunday broadcast by state television.
Earlier this month, Amano affirmed Iran's commitment to the 2015 nuclear deal. An IAEA report released last month had also affirmed Iran's compliance with the nuclear deal, which froze some of Tehran's nuclear activities.
Amano's comments come amid a dispute between Washington and Tehran over U.S. President Donald Trump's recent decision not to certify Iranian compliance with the nuclear deal.
Iranian officials have blasted Trump over his decision not to certify the deal. Iran's Foreign Minister, Mohammad Javad Zarif, warned Trump of a "reciprocal measure" if sanctions were reimposed on his country.
Iranian President Hassan Rouhani has threatened to expand Iran's ballistic missile program in response to Trump's move.
Iranian Supreme Leader Ayatollah Ali Khamenei has said Tehran will stick to the agreement as long as the other signatories do, but will "shred" the deal if Washington pulls out.