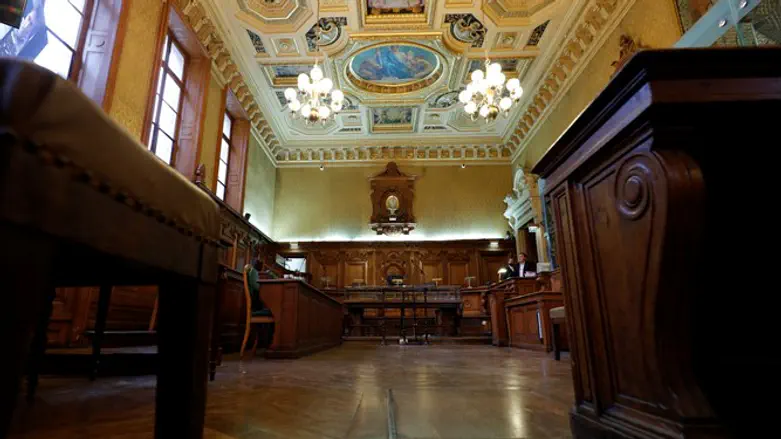 Court room before the start of the trial of Abdelkader Merah
Reuters
Prosecutors in the trial of the brother of the Islamist radical who shot dead seven people including three Jewish children in southwest France in 2012 called Monday for him to be jailed for life.
Abdelkader Merah should be ineligible for parole for 22 years, prosecutor Naima Rudloff told the court as the trial that began on October 2 reached its final phase.
He was accused of knowingly facilitating his brother Mohamed Merah's attack on a Jewish school in Toulouse in which a rabbi, two of the rabbi's children aged three and five and an eight-year-old girl were killed.
The attack, which Merah carried out in the name of Al-Qaeda, was the deadliest on Jews in France in three decades and the first of a wave of violence by homegrown jihadists.
Over the course of his nine-day killing spree, he also shot dead three soldiers based in the nearby garrison town of Montauban before police killed him after a 32-hour siege of his home.
Abdelkader was charged with helping Mohamed, 23 at the time, to steal the motor scooter and jacket he used during the killing spree.
Abdelkader was also accused of belonging to an offshoot of Al-Qaeda and following the group's "teachings and operational advice".
Rudloff said a second defendant, Fettah Malki, also charged with complicity, should get 20 years behind bars.
The 34-year-old was accused of supplying Mohamed Merah with a machine pistol, ammunition and a bullet-proof vest.
A verdict is expected Thursday.