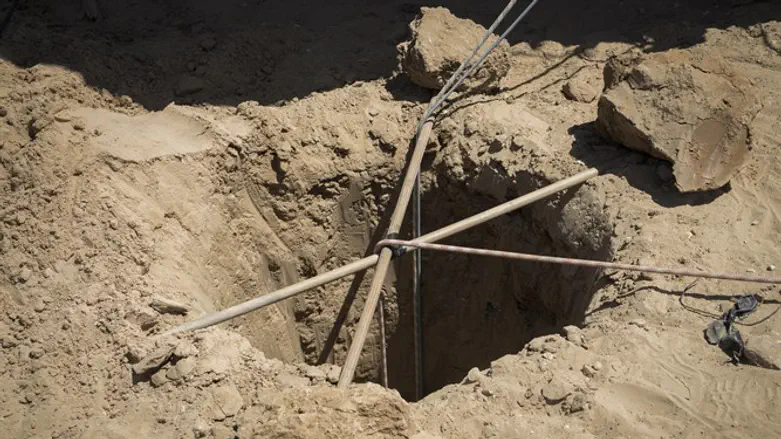 Tunnels
IDF spokesperson
Arab media complained that the IDF sealed tunnels used by Palestinian Authority Arabs to bypass Israeli checkpoints.
On Friday, Army Radio reported that the IDF sealed ten tunnels running from the Palestinian Authority-controlled Hevron Governate under Israel's security barrier to Area C, which is under Israeli control and where all the Israelis in Judea and Samaria live.
Each tunnel was approximately 65 feet (20 meters) in length.
The tunnels were originally built to serve as drainpipes, with each tunnel approximately five feet (1.5 meters) in diameter.
It is suspected that Palestinian Authority Arabs used these tunnels to illegally infiltrate into pre-1967 Israel. Over the past several weeks there have been massive thefts of Israeli agricultural produce smuggled into the PA through the tunnels. .
Arabs who wish to cross into pre-1967 Israel from Judea and Samaria but do not have Israeli citizenship must apply for permits. The reason is usually in order to work, but since criminals and terrorists seeking to carry out attacks can try to join them, there is a need for permits so that each can be vetted and a record kept.