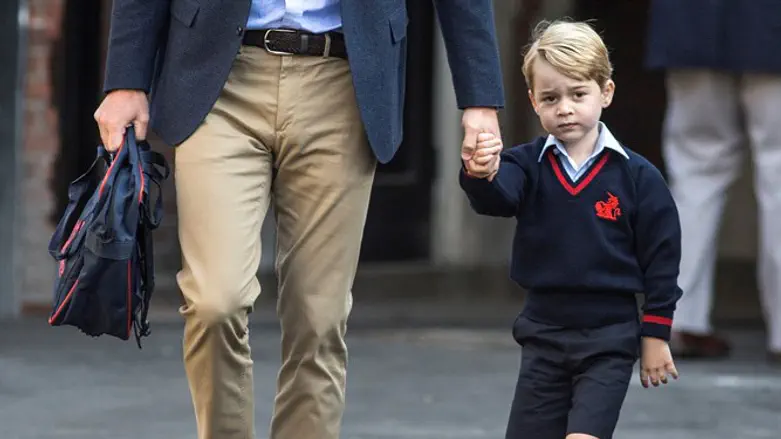 Prince George walks to school with his father, Prince William
Reuters
Supporters of the ISIS terrorist organization threatened Prince George and the British royal family, the Daily Star reported.
The terror group allegedly posted a picture of the 4-year-old son of the Duke and Duchess of Cambridge outside his school on Telegram, an encrypted instant messaging app. The picture included the chilling caption: "Even the royal family will not be left alone."
The post also included the school's address and stated: "school starts early."
An investigation by the Daily Star uncovered the messages and threats.
Another post quoted verses from an Arabic song, which when translated states: "When war comes with the melody of bullets, we descend on disbelief, desiring retaliation."
The Telegram app has been called a "breeding ground" for terrorists after it was discovered that the terrorists behind the 2015 Paris terror attacks used the app to spread ISIS propaganda. The terror group also used the app to recruit the terrorists who carried out the Christmas market attack in Berlin last year. British intelligence agencies monitor the app around the clock to prevent Islamist terrorist attacks.
Barry Spielman, the head of internet surveillance firm Sixgill, told the Daily Star that "it seems that as ISIS continues to lose ground in Syria and Iraq, it has stepped up its threats to hit the West."