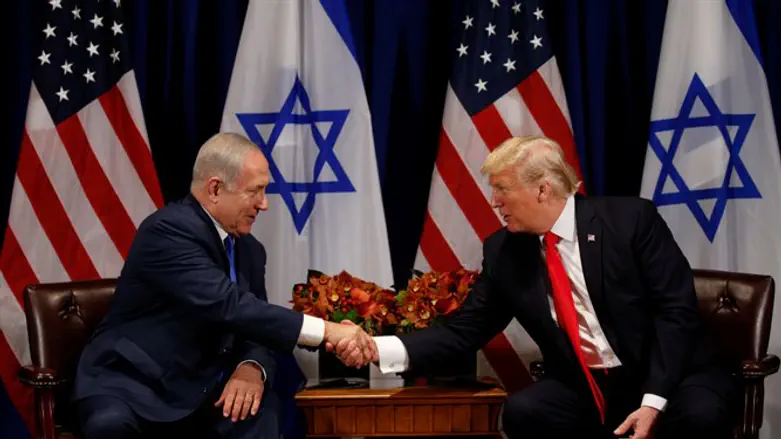 US President Donald Trump and Israeli Prime Minister Binyamin Netanyahu
Reuters
The Trump administration will not oppose the "Greater Jerusalem Law," reports say.
Speaking on Thursday to reporters, US Department of State spokesperson Heather Nauert said, "My understanding is that the piece of legislation is in the early stages of development. Some of these would be internal matters that I wouldn't want to comment on. I know that it has to go through several steps before it would even become law."
She did not express opposition to the law, which will be brought on Sunday for the Ministerial Committee for Legislation's approval.
The law, if passed, would expand the municipal borders of Jerusalem to include the city of Maaleh Adumim to the east, which is currently home to nearly 38,000 Israelis. In addition, the town of Givat Zeev to the northwest, the city of Beitar Illit to the south, the town of Efrat, and other communities in Gush Etzion would all be incorporated into Jerusalem.