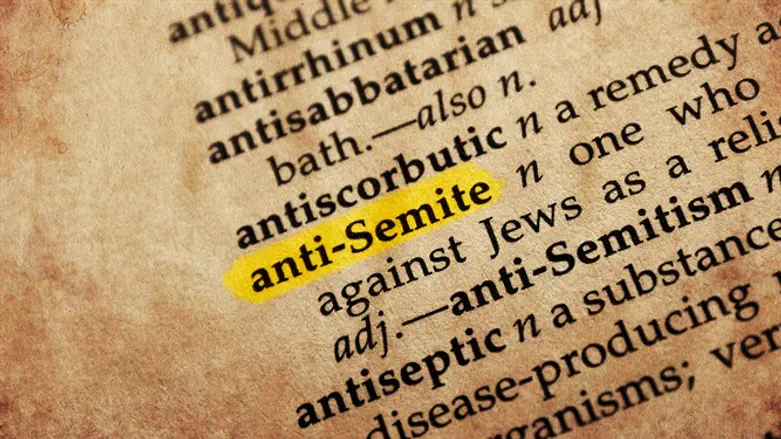 Definition of anti-Semitism
iStock
Rutgers University announced that it is reviewing the "matter" of a professor who posted a series of anti-Semitic posts on social media.
Michael Chikindas, a microbiology professor at Rutgers' department of food science and director of the university's Center for Digestive Health, posted dozens of anti-Semitic conspiracy theories blaming Jews and Israel for many of the world's ills, and even attacked Judaism as "the most racist religion" in the world.
Chikindas' anti-Semitic posts were first reported by the pro-Israel Israellycool blog.
In one post, Chikindas claimed that "Israel is the terrorist country aimed at genocidal extermination of the land's native population, Palestinians."
His ire was not limited to Zionists, whom he lumped together with Orthodox Jews as "the best of two forms of racism." He also blamed Jews for human rights catastrophes, egregiously including the 1915 Armenian Genocide. "We must not forget that the Armenian Genocide was orchestrated by the Turkish Jews who pretended to be the Turks."
Chikindas shared numerous anti-Semitic wild conspiracy theories, including theories claiming that Israel was behind the September 11 terrorist attacks, as well as claims that Jews control the Federal Reserve, Hollywood, the "cancer industry," "pornography," "sex-trafficking," and others.
Chikindas denied that he was anti-Semitic in an interview with the Algemeiner Tuesday, arguing that he was one quarter Jewish himself and had a Jewish ex-wife and child.
He further claimed that none of his posts were anti-Semitic and false, and that the Talmud was full of racist statements against non-Jews. In fact, the statements are against idolators or those who persecute the Jews.
Rutgers has announced that it is investigating the matter. University spokesperson Neal Buccino told the Algemeiner: "Professor Michael Chikindas' comments and posts on social media are antithetical to our university's principles and values of respect for people of all backgrounds, including, among other groups, our large and vibrant Jewish community. Such comments do not represent the position of the University."
"The university is reviewing this matter to determine if actions taken in the context of his role as a faculty member at Rutgers may have violated that policy," he said.