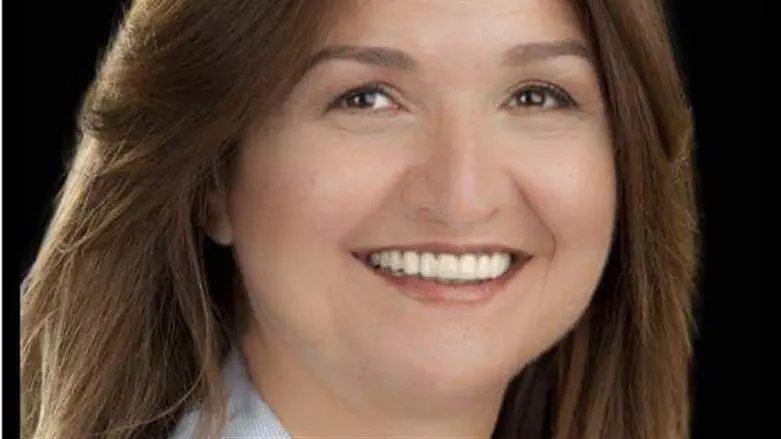 Leah Fadida
PR photo
New Knesset member Leah Fadida (Zionist Union), who was only sworn in on Monday, arrived on Tuesday for her first day of work at the Israeli parliament, but for reasons that are unclear parked her car in the parking spot of her fellow party member Ksenia Svetlova.
Svetlova, or one of her assistants who came to the Knesset parking lot, were surprised to find Fadida's car in Svetlova's spot, and wrote "Do not park in others' parking spot" using pink lipstick.
Fadida subsequently published a picture of the vandalism in the WhatsApp group of the Zionist Union, and Svetlova apologized for the unpleasant reception for her new colleague.
"Relax, friends, Leah Fadida and I are good friends, there was a misunderstanding and I apologized, we spoke to one another and everything is fine, " Svetlova said.
Fadida replaced former MK Erel Margalit, who announced his resignation from the Knesset three weeks ago.
Margalit at the time became the second Zionist Union Knesset member to resign within a week, after the resignation of Professor Manuel Trajtenberg.