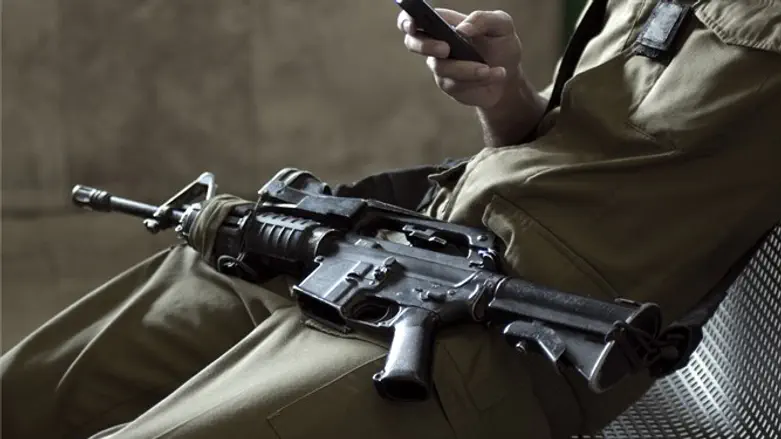 New weapons procedures
ISTOCK
A recent increase has been noted in IDF soldiers killed in safety incidents during military service in routine and operational activity, leading the IDF to update their procedures.
For the sake of comparison, in the last 10 months of 2017 11 soldiers were killed, while in the year 2016 ten soldiers were killed, in 2015 eight soldiers and in 2014 four were killed.
In light of the fact that a large percentage of the soldiers were killed as a result of a stray bullet or weapon misuse, IDF Chief Safety Officer Oded Bar Maoz recently issued a new procedure prohibiting soldiers from performing weapons training that includes aiming weapons at a person.
The new procedure, first publicized on Arutz Sheva, was declared after the army concluded that the weapons used during the training stage "implant dangerous habits and increase the likelihood of a routine firing or stray bullet emission resulting in a fatal outcome."
"A significant contributing factor to safety incidents includes a preliminary background of operational armed units practicing jams and rapid reaction fire between two soldiers who aim and fire weapons at each other during training, with the approval and direction of commanders," wrote Bar Maoz.
The chief safety officer ordered that from now on it is forbidden to perform weapons training exercises that include fixing jams and practicing rapid reactive fire at images while aiming the weapon at a person - even without a firing-pin."The prohibition applies even when the weapon is used with a plug or lacks a pin/bolt assembly," the senior officer clarified.
In addition, Brig.-Gen. Bar Oz instructed that weapons operations be aimed only at targets or at another object to be determined by commanders in the field.The weapons training will not be carried out in billet areas or the encampment, but in designated live-fire areas or other open spaces compatible with the force and that do not endanger others.
Along with these instructions, soldiers will be allowed to point weapons at each other during training in how to fight terrorists face to face, provided the weapon be fitted with a blaze orange "plug" and in any event, training is to be carried out without a firing pin in the weapon.