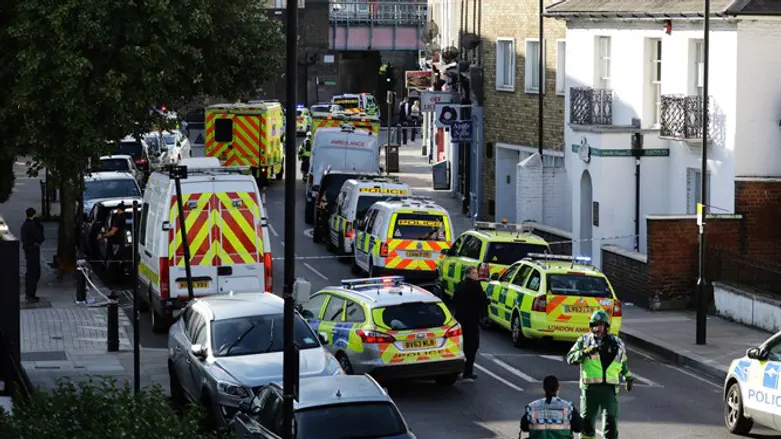 UK police (archive)
REUTERS
A gunman wielding a sawed-off shotgun has taken hostages at a bowling alley in the city of Nuneaton in Warwickshire County, England, local police reported Sunday afternoon.
Warwickshire police said there was an "ongoing incident" at Bermuda Park, warning locals to keep clear of the area.
"Odeon Cinema in Nuneaton, Warwickshire on lockdown man inside has taken hostages," one witness tweeted. "Police have closed the area."
Another witness told the Coventry Telegraph that the gunman had ordered him out of the alley at gunpoint.
Sarah Fleming, a witness from a nearby shopping area, confirmed to Sky News that a gunman had taken hostages at 3:30 p.m. local time.
"Police have advised us that there is a man with a shotgun and he does have hostages," said Fleming.
"Everyone's a little bit scared."
Authorities say the area has been sealed off and emergency medical responders called, including an air ambulance helicopter. No casualties have been reported thus far.
Warwickshire Police stated via Twitter that the hostage situation does not appear to be in any way linked to terrorism.
"Officers are dealing with ongoing incident at Bermuda Park, #Nuneaton and confirm this incident is unconnected to any terrorist activity."