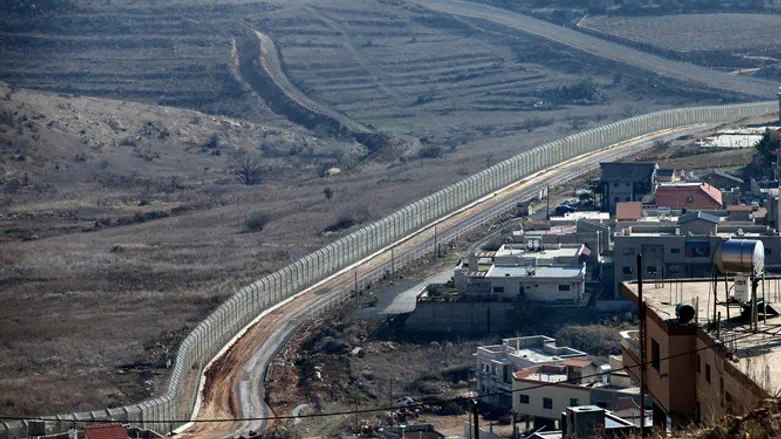 Border fence in the Golan Heights
Flash 90
A foreign citizen was lightly wounded on Tuesday evening when gunfire hit a field clinic in the southern Golan Heights, near the border with Syria.
It is believed the fire was spillover from the civil war in Syria.
"A few hours ago, shots were fired towards a field hospital that is part of Operation Good Neighbor, adjacent to the Syrian border. As a result of the shots fired, one foreign staff member was lightly injured. The incident is being investigated and was possibly stray fire," said the IDF Spokesperson's Unit.
The incident is the latest in a series of incidents in which the fighting in Syria spilled over into Israel.
In July, two mortar shells from Syria exploded in the northern Golan Heights near the border fence. There were no injuries.
Israel retaliated by destroying a cannon belonging to the Syrian army on the Syrian side of the Golan Heights
A day earlier, Israeli aircraft struck a Syrian army post hours after stray fire from Syria's civil war hit the Golan Heights.