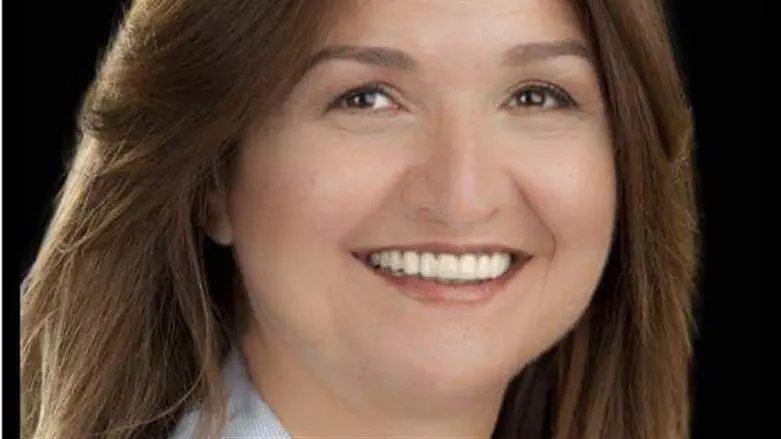 Leah Fadida
PR photo
Leah Fadida, the Deputy Mayor of Yokneam Illit in the northern Galilee, will enter the Knesset in place of MK Erel Margalit (Zionist Union), who announced his resignation from the Knesset on Tuesday.
Fadida, a mother of two, also serves as director of the JNF's public relations department and heads the women's division of the Labor party.
"I am sorry to hear of the resignation of Erel, who contributed a lot to the fight against corruption and to the periphery," said Fadida. "I am convinced that he will continue his work even outside the Knesset."
The incoming Knesset member added, "I am excited to join the most social faction in the Knesset and am happy to have the opportunity to bring with me the vast experience I have accumulated in working for women, youth, the elderly and the periphery, and to continue to promote these areas from the Knesset."
Margalit announced earlier on Tuesday that he intends to resign from the Knesset and return to his Jerusalem Venture Partners (JVP) investment fund.
Margalit acknowledged that he decided to leave the Knesset after he lost the race to become head of the Labor party to Avi Gabbay.
"It's no secret that I wanted to be elected head of the Labor party and be a candidate for Prime Minister," he wrote on his Facebook page. "The members chose differently and I respect their choice."
Avi Gabbay wished Margalit well, saying in a statement that "I regret the resignation of MK Margalit and congratulate him on his decision to promote the periphery and to develop new areas of growth in Israel. I spoke this evening with MK Margalit and I am pleased that despite his retirement from the Knesset, Erel intends to continue working with Labor."
Margalit is the second Zionist Union Knesset member to resign within a week. Prof. Manuel Trajtenberg resigned last week.