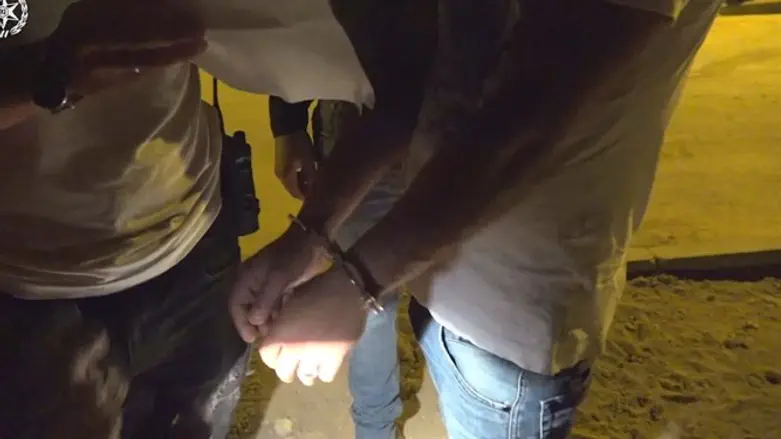 Arresting one suspect in grape hiest
Israel Police Spokeswoman
Three Bedouin from the village of Hura in the Negev were arrested on Monday night by Border Police officers after being suspected of stealing 250 kilograms of grapes on Yom Kippur, attacking the vineyard keeper, and threatened his life with pruning shears.
The three arrived in the vineyard of Yatir in the southern part of the country. They began to fill crates with agricultural produce when the vineyard keeper suddenly noticed them and asked them to leave.
The Bedouin, who did not respond to his request, assaulted him and held him at pruning shear-point that he not alert police, while they managed to steal about 250 kilograms of grapes.
The three beat the guard, punctured his car tires, and left the vineyard. Following a Border Police investigation, the three were arrested on suspicion of stealing the grapes, attacking the guard, and threatening his life.
The suspect brothers, residents of Hura, were transferred for further investigation. The Ashkelon Magistrate's Court extended their remand by seven days.
מעצר חשודים בגניבה חקלאית בדרום