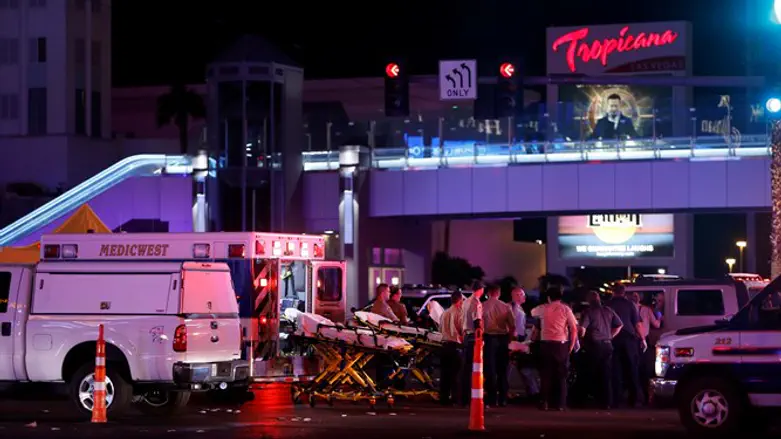 Scene of Las Vegas shooting
Reuters
The Israeli Foreign Ministry announced this morning, Tuesday, that all the Israelis who had not yet established contact following the massacre in Las Vegas have now been accounted for.
Prior to the announcement, six Israelis were still believed to be missing in the area of the attack - a male and female pair of travelers, and a family of four.
At least 58 people were killed and 516 people wounded when a shooter opened fire at a country music concert at the Mandalay Bay resort in Las Vegas, Nevada just before 10:30 pm local time on Sunday night.
The attack was the deadliest mass shooting in US history.