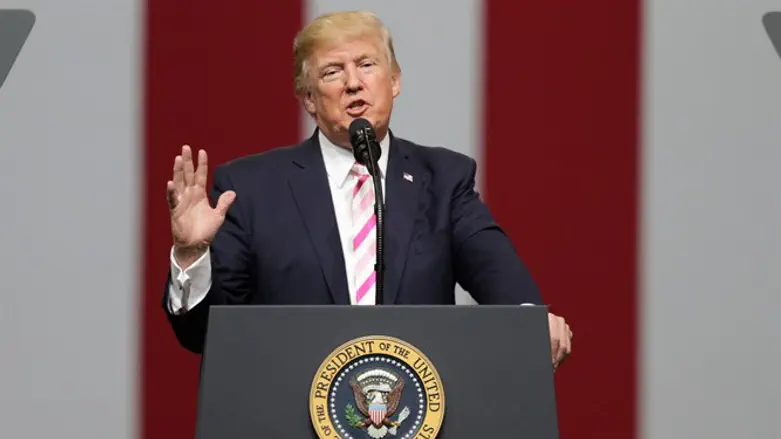 Donald Trump
Reuters
US President Donald Trump stated that it was a "waste of time" to negotiate with North Korean dictator Kim Jong Un, and that the US would do "what has to be done" to contain the North Korean threat.
"I told Rex Tillerson, our wonderful Secretary of State, that he is wasting his time trying to negotiate with Little Rocket Man..." Trump wrote on his Twitter account Sunday.
"...Save your energy Rex, we'll do what has to be done!" he added.
Trump's statement followed U.S. Secretary of State Rex Tillerson's acknowledgement Saturday that the United States was directly communicating with North Korea on its nuclear and missile programs.
"We are probing so stay tuned," Tillerson told a group of reporters in Beijing, adding, "We ask: 'Would you like to talk?' We have lines of communications to Pyongyang. We're not in a dark situation, a blackout."
"We haven't even gotten that far yet," he acknowledged. The State Department said later there were no signs Pyongyang was interested in talks.
"North Korean officials have shown no indication that they are interested in or are ready for talks regarding denuclearization," department spokeswoman Heather Nauert said in a statement quoted by Reuters.
The comments come amid continuing tensions between Washington and Pyongyang, which increased after Pyongyang's latest tests of a ballistic missile and what it claimed was a hydrogen bomb.
In his speech recently before the UN General Assembly, President Donald Trump nicknamed North Korean leader Kim Jong Un "Rocket Man", and said he "is on suicide mission for himself and for his regime."