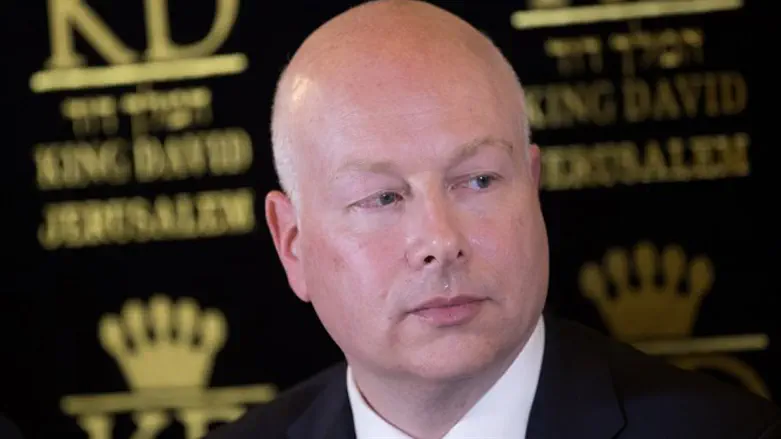 Jason Greenblatt
Yonatan Sindel/Flash90
US Special envoy Jason Greenblatt condemned the deadly terrorist attack at the entrance to the Jewish town of Har Adar this morning.
"My family & I are horrified by the attack in Har Adar. Shame on Hamas & others who praised the attack. All must stand against terror!" Greenblatt wrote on his Twitter account.
"We pray for the victims of today's attack at Har Adar, and their loved ones as well," he added.
Three people were killed in the terrorist attack. One person was seriously wounded.
The attack occurred during Greenblatt's visit to Jerusalem to discuss the resumption of peace talks between Israel and the Palestinian Authority,
Earlier, US Ambassador to Israel David Friedman condemned the attack, calling the shooting a "cruel" and "evil brutality" and an act of "unprovoked terrorism".
"Once again, Israelis confront the cruel and evil brutality of unprovoked terrorism," Friedman wrote on his Twitter account. "We pray for the victims at Har Adar and their families."