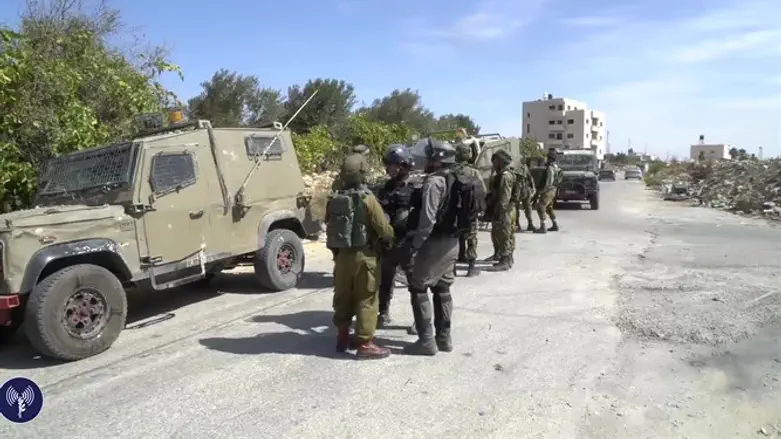 IDF forces operating in the village of the terrorist
IDF spokesperson
IDF forces arrested three suspects in connection with the deadly terrorist attack near the entrance to the town of Har Adar Tuesday,
Two security guards and a Border Policeman were murdered in the attack. A civilian was seriously wounded. Security forces shot and killed the attacker.
IDF forces continue to operate in the town the terrorist left to carry out the attack. The forces raided the terrorist's house and searched the town.
In addition, security forces have been deployed in greater numbers to ensure security in the area following the attack. Three Arab suspects have been arrested on suspicion of having participated in the deadly attack.
The IDF stated that two of the arrested suspects were brothers of the terrorist, Nimer Mahmoud Ahmad Aljamal. The suspects have been transferred to the Shin Bet for questioning.