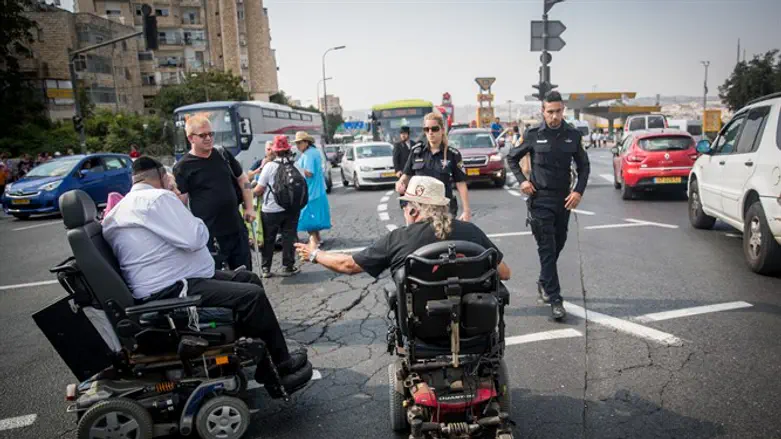 Disabled demonstration at entrance to Jerusalem
Yonatan Sindel / FLASH 90
The police announced today (Sunday) they will no longer allow disabled citizen's protest groups to continue setting up roadblocks around the country.
In recent weeks, disability organizations have blocked major traffic arteries as part of their struggle to raise disability pensions and link them to the minimum wage.
The police made it clear to the protest organizers that starting from this evening, they will enforce traffic laws and not allow disruption of the country's daily routine by blocking roads.
"As part of the dialogue process, the police offered organizers alternative protest routes that do not create serious disturbance to movement," said police spokeswoman Major General Merav Lapidot.