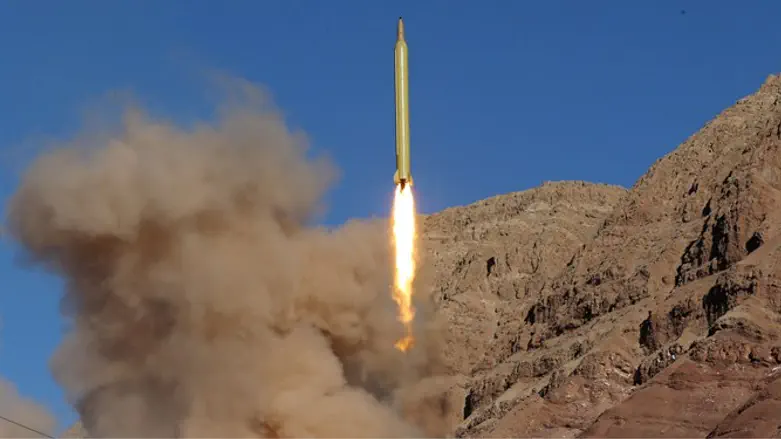 Ballistic missile launched and tested in undisclosed location, Iran, March 9, 2016
צילום: Reuters
Iran tested a new ballistic missile that is reportedly capable of carrying multiple warheads, the nation's state-run broadcaster announced Saturday.
Iran unveiled the ballistic missile Friday at a military parade in Tehran and successfully tested it the same day, Press TV reported. The report also said Iran released footage of the test-launch.
Called the Khorramshahr missile, the weapon has a range of 1,250 miles (2,000 kilometers) and can carry multiple warheads, according to Press TV.
"The Khorramshahr missile has become smaller in size and more tactical and it will be operational in the near future," the broadcaster said.
The missile was launched from an unknown location. With the claimed range, the missile would be easily capable of reaching Israel and Saudi Arabia.
Speaking during Friday's parade, Iranian President Hassan Rouhani said Tehran would press ahead with strengthening its missile capabilities and military defenses, Press TV reported.