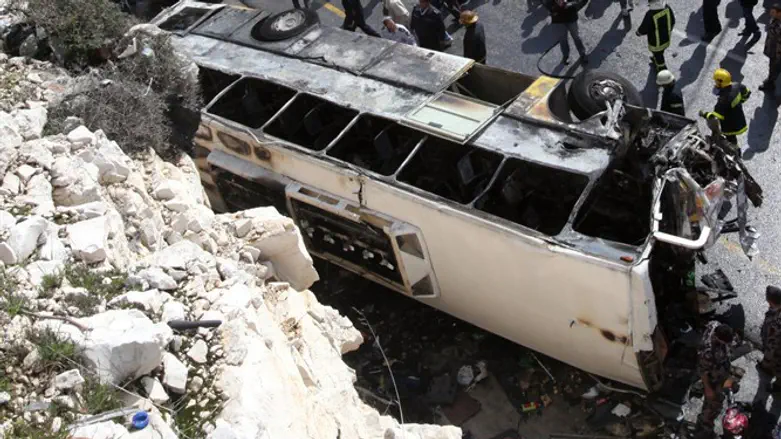 Bus crash (illustration)
Yossi Zamir/Flash 90
At least three people are dead and 15 others injured after an MTA bus and a private tour bus collided in Queens, NY, Monday morning.
One of the vehicles swerved into a number of store fronts following the collision, causing a fire.
Firefighters and emergency respondents rushed to the scene of the crash at the Northern Blvd. and Main St. One victim, who was pinned under one of the buses died at the scene. Two others died after being evacuated to the hospital. Several other passengers remain in critical condition.
The back of the tour bus contained a logo for Dahlia Travel and Tours, a Flushing-based company.
The NYPD's 109th Precinct posted on its Twitter account that the collision was "very serious" and would result in heavy traffic.