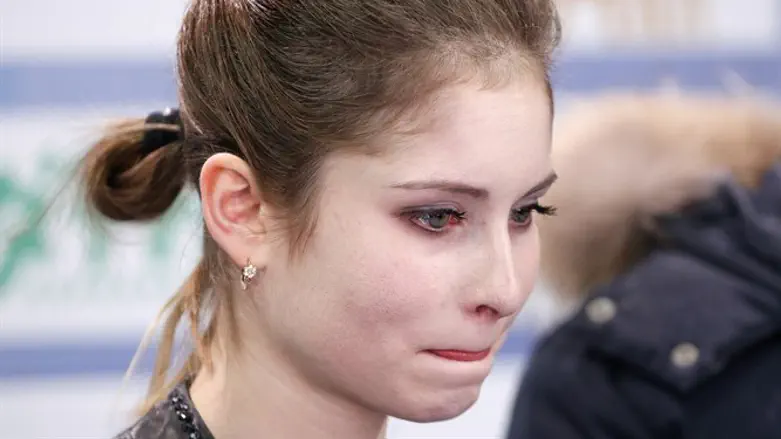 Julia Lipnitskaia
Reuters
JTA - Julia Lipnitskaia, an Olympic gold medalist in figure skating from Russia, was treated for an eating disorder at a clinic in Israel.
Lipnitskaia, who earned her medal in the team skating event at the 2014 Olympics in Sochi, checked into the clinic in January and remained for three months, The Associated Press reported Tuesday.
Lipnitskaia announced in August that she would retire from skating due to anorexia complications.
During her 2014 performance Lipnitskaia wore a red coat and skated to the theme from "Schindler's List," receiving scathing criticism for her choice of music.
Russian choice of musical accompaniment has raised eyebrows in the past. In November 2016, Olympic champion ice dancer Tatiana Navka performed dressed in a ragged concentration camp uniform with a yellow star. In their performance Navka and her partner smiled and pantomimed shooting at each other in front of an imaginary child, before Burkovsky exited to the sound of machine gun fire.