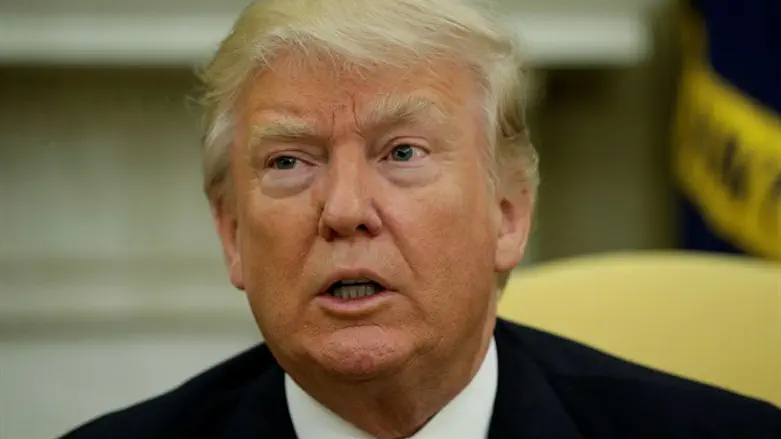 Donald Trump
Reuters
U.S. President Donald Trump said on Tuesday that the latest UN sanctions on North Korea are only a very small step and nothing compared to what would have to happen to deal with the country's nuclear program.
"We think it's just another very small step, not a big deal," Trump told reporters at the start of a meeting with Malaysian Prime Minister Najib Razak, according to Reuters.
"I don't know if it has any impact, but certainly it was nice to get a 15-to-nothing vote, but those sanctions are nothing compared to what ultimately will have to happen," added the President.
On Monday night, the UN Security Council unanimously imposed new sanctions on North Korea.
The resolution bans textile exports, cuts off natural gas shipments to North Korea, places a ceiling on deliveries of refined oil products and caps crude oil shipments at their current level.
It also bars countries from issuing new work permits to North Korean laborers sent abroad and seeks to phase out the practice by asking countries to report on the date for ending existing contracts.
The move follows Pyongyang's sixth and largest nuclear test which occurred last week.
U.S. Treasury Secretary Steven Mnuchin warned China earlier on Tuesday that if it did not follow through on the new sanctions, the United States would "put additional sanctions on them and prevent them from accessing the U.S. and international dollar system."
On Sunday, North Korea threatened it would inflict "the greatest pain and suffering" on the United States if Washington persists in pushing for harsher UN sanctions on the isolated country.
Last week's test followed threats by Pyongyang to attack Guam, a tiny U.S. territory in the Pacific.
Those threats came in response to President Donald Trump's warning that Pyongyang faced "fire and fury like the world has never seen" if it continued to threaten the United States with its missile and nuclear programs.
Following last week's test, North Korea warned it would send "more gift packages" to the U.S. if it continues to pressure Pyongyang.