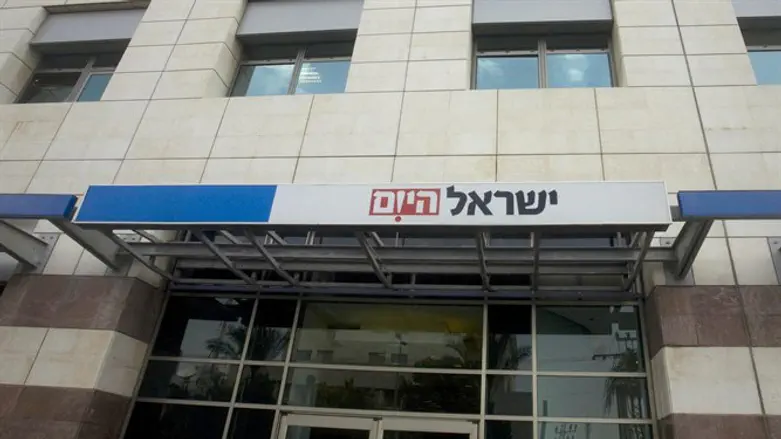 Yisrael Hayom
Flash 90
The New Israel Fund (NIF) sued the Israel Hayom newspaper for libel, after it wrote that the left-wing organization publicized a good-bye party for convicted Joint List MK Bassal Ghattas. The NIF demanded NIS 75,000 in damages.
Ghattas recently started a two year prison term for smuggling cell phones to jailed terrorists.
The article, which was written by Israel Hayom reporter Yair Altman, claimed that the fund helped advertise a good-bye party thrown for Ghattas. The article said that "the advertising was part of a campaign called 'End It At 50', which is operated and financed directly by the New Israel Fund, as part of their advertising various events related to ending the occupation. In one of these events, Bassel Ghattas parted from his supporters and friends."
The NIF contends that the article is misleading, and makes it appear that the NIF actually supported the event. The lawsuit called the article "inflammatory", and said that "they were committed even though the defendants already knew that they were not true."