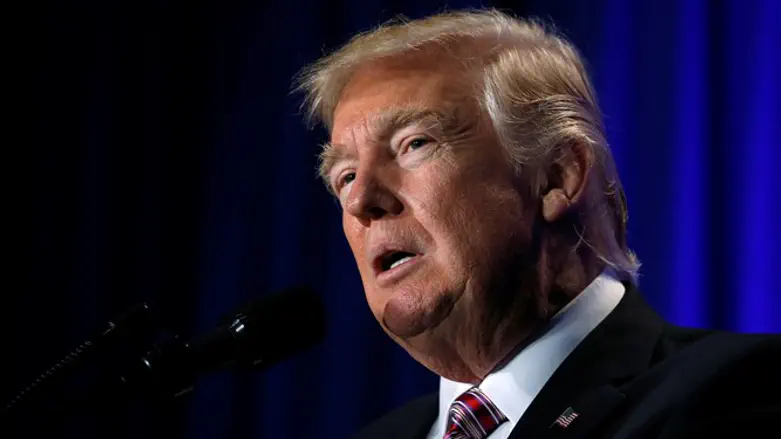 Donald Trump
Reuters
JTA - A number of Jewish camping organizations wrote to US President Donald Trump urging him to keep in place a program which grants visas to foreigners who work in summer camps.
"Participation of Jewish counselors and staff from Israel and other countries through the J-1 Camp Counselor and SWT programs is critical to the mission of the Jewish camp field – and the American camp experience as a whole," said the Sept. 6 letter, referring to the summer work travel program, which facilitates temporary work visas for camp counselors and other jobs.
"Our camps utilize these programs to bring cultural exchange staff from Israel to summer programs, where they participate in daily camp life, sharing Jewish traditions, teaching about Jewish and Israeli culture, and serving as role models for Jewish campers," it said.
The letter was spearheaded by the Foundation for Jewish Camp. It's co-signed by the JCC Association of North America, the Union for Reform Judaism, National Ramah Commission, Habonim Dror North America, Association of Independent Jewish Camps, and Young Judaea Global.
Trump on April 18 issued an executive order saying he would review policies toward encouraging more "buy American and hire American" practices. Camps nationwide were alarmed by an Aug. 27 Wall Street Journal article which said that the J-1 program was specifically targeted for review, and have been urging parents to contact lawmakers to keep the program in place.
The camps are arguing that relatively few Americans apply for the jobs, but in the case of Jewish summer camps there's another wrinkle — eliminating the program would undercut a key method to building up Jewish identity, the letter writers said.
"Our research has proved that Jewish summer camp experiences are a significant predictor of Jewish identity formation and whether children will continue to be part of their faith communities as they grow," it said.