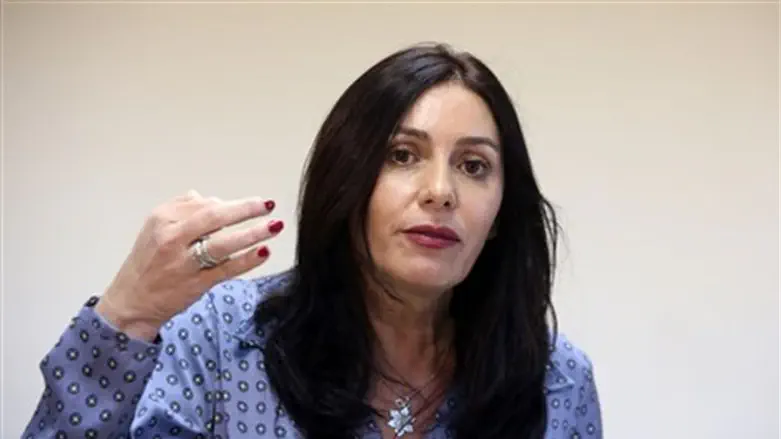 Miri Regev
Marc Israel Sellem/Flash 90
The Israeli film "Foxtrot" written by Shmulik Maoz on Saturday won the Silver Lion Grand Jury Prize at the Venice Film Festival.
Culture and Sport Minister Miri Regev (Likud) slammed the film for presenting IDF soldiers as unethical.
"Israel has the most ethical army in the world, and our young soldiers are forced to deal with complex situations every day," Regev said. "It is sad to think that Israeli films which criticize the State of Israel and harm its name and the IDF's, are almost automatically embraced and supported throughout the world."
"These films are what gives tailwind to BDS and those who slander Israel around the world. These films are what our enemies applaud.
"The fact that this film won a prize is proof that the State of Israel must not fund films which can be used as propaganda weapons for our enemies. Certainly, the State should not fund films which educate and encourage the world's younger generation against Israel."
The film was produced by Eitan Mansuri and Jonathan Doweck, with financial support from the Israel Film Fund, Pais, the ARTE Channel, the European Film Fund, Eurimages, and film funds in Germany and France.