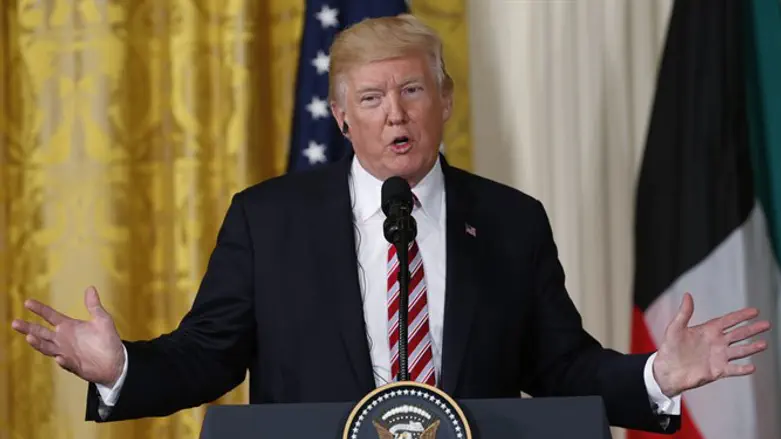 Donald Trump
Reuters
U.S. President Donald Trump said Thursday that he believes there is a "chance" for a Middle East peace settlement.
"I think we have a chance of doing it," he told reporters during a White House news conference with Kuwaiti Emir Sheikh Sabah al-Ahmad Al-Sabah, according to AFP.
Trump acknowledged that previous administrations had come close to, yet never reached, a deal between Israel and Palestinian Arabs, but said, "We're going to give it our best."
The President said both sides want peace and added that the U.S. had "tremendous talent" working on the problem.
Trump's senior advisor and son-in-law, Jared Kushner, has visited the region several times as part of the administration's efforts to restart stalled peace talks between Israel and the Palestinian Authority (PA).
Most recently, Kushner visited in late August and held meetings with both Prime Minister Binyamin Netanyahu and PA chairman Mahmoud Abbas.
While Netanyahu thanked Trump and the delegation led by Kushner for their efforts to pursue peace and stability in the region, PA officials have expressed pessimism that Washington's peace efforts can bear fruit.
A point of contention between the U.S. and the PA is the Trump administration's refusal to commit to a "two-state solution" to resolve the conflict.
Reports this week indicated that Trump himself is expected to meet with both Netanyahu and Abbas on the sidelines of the UN General Assembly in two weeks.