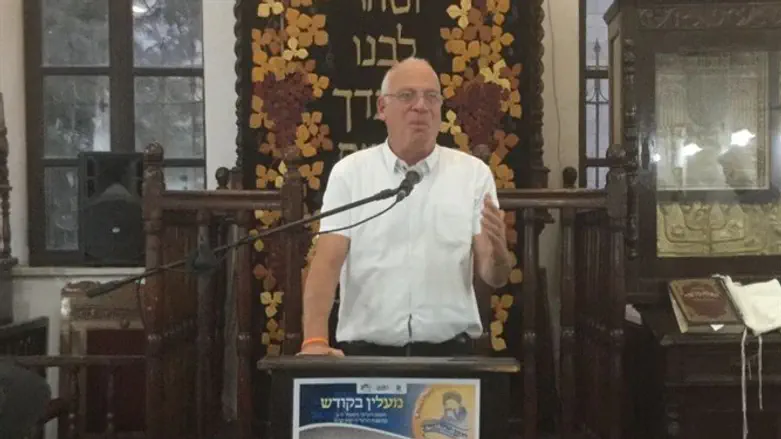 Uri Ariel
Spokesman
Agriculture Minister Uri Ariel (Jewish Home-National Union) participated Monday evening in a conference at the Rabbi Kook House in Jerusalem, where he addressed the intention to officially approve soccer matches on the Sabbath.
Venerable head of Ohr Etzion hesder yeshiva and the Bnai Akiva High School network MK Rabbi Haim Druckman, leading Religious Zionist Sage and Chief Rabbi of Ramat Gan Rabbi Yaakov Ariel, and author and Rabbi Chaim Sabato of Maaleh Adumim hesder yeshiva participated in the conference.
Ariel said that he was "looking at public Sabbath desecration that is breaking out all over, and now we are aware that there is an intention to formally approve the Sabbath games and that is a mass desecration of the Sabbath."
Prime Minister Netanyahu intends to approve a government procedure that will officially allow holding soccer matches on the Sabbath, in response to a High Court petition against the desecration of the Sabbath, despite the fact that a significant number of professional soccer players do not want to play on the Sabbath.
Ariel also said that "the government has never officially sanctioned Sabbath desecration, and it is inconceivable that we would raise a hand [to vote] for Shabbat desecration in the Land of Israel."