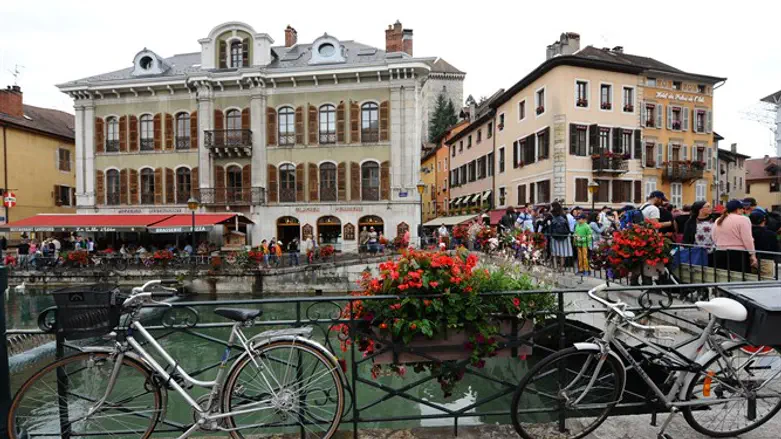 Switzerland
Miriam Alster/Flash 90
In a ruling issued by the Swiss Federal Court, it was determined that there is no legal impediment to forcibly deporting an Eritrean immigrant who has been denied asylum. The immigrant, a married woman in her early thirties, filed a request for asylum in Switzerland after she claimed to have deserted military service at the age of 29.

The court ruled that, in light of the contradictions in her testimony, it can be concluded that the woman did not desert military service, but left Eritrea after completing her national service and was released in a regular manner. The court also ruled that, although national service can be extended indefinitely, in practice it continues for an average of only 5-10 years. Moreover, based on a large number of reports and sources, the court estimated that women, especially married ones, are usually released after a shorter period of service.
In light of these findings, it was determined that Eritrean immigrants who have left Eritrea after completing national service can be forcibly deported, as there is no evidence of danger existing in Eritrea. The ruling adopted the conclusion of the European Court of Human Rights published in June this year, which states that there is nothing in principle preventing the deportation of Eritrean immigrants who have no grounds for asylum.

The latest ruling joins a number of similar ones coming out of Swiss federal courts in recent months regarding asylum applications by Eritreans. However, this latest ruling is the first that adopts the position of the European Asylum Support Office (EASO), which establishes that Eritrean migrants who have been abroad for a number of years and who have paid their country's embassy a 2% income tax should be able to return to their country without fear.
Although government reports by a number of European countries, including Norway, the United Kingdom and the Netherlands, have drawn similar conclusions in the last two years, this is the first time that a senior court of a European country has adopted the conclusions of these reports. The ruling is final and cannot be appealed.
Yonatan Yakobovitz of the Israeli Immigration Policy Center said that "The Swiss court is adopting the position that emerges from a large number of reports written by European governments and bodies in recent years. The time has come for the Israeli government, too, to begin implementing a policy based on the extensive information accumulated on Eritrea, as well as on the legal precedents emanating from the European Union on the matter, and to work to return Eritrean infiltrators who have no grounds for asylum back to their places of origin."
"In light of the Supreme Court's recent ruling regarding deportation to third countries, this is not only possible, but also required. "
Israel's Supreme Court ruled last week that while illegal infiltrators may be imprisoned and persuaded to leave, they can be kept in prison for only two months and may not be deported against their will. Israel has agreements with several African countries who are willing to accept the illegals, but the Supreme Ccurt tied the hands of the Interior Ministry by stipulating consent.