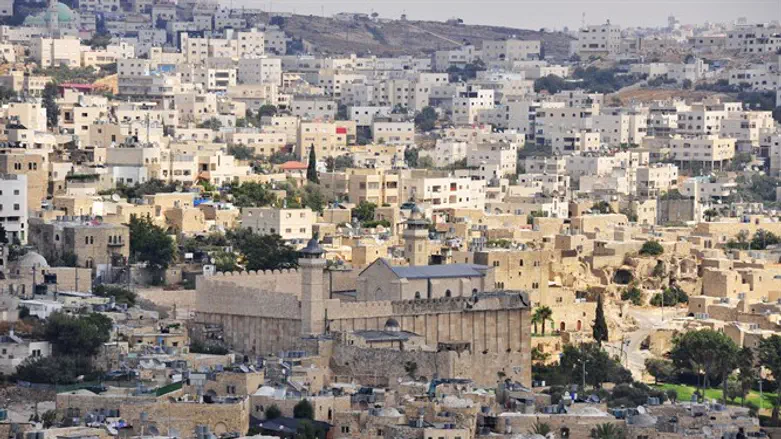 Machpela Cave in Hevron
iStock
Noam Arnon, the spokesman for the Jewish community in Hevron, responded to the decision to grant the community municipal status, a move which will give the Jewish community in the city of the patriarchs a new level of independence.
"Since the Oslo Accords and the Hevron Agreement, we were the only Jewish community that receives services from a Palestinian city. There were periods when we received water and electricity from the Palestinian Authority. Today we receive the water from Kiryat Arba," Arnon said in an interview with Arutz Sheva.
He expressed hope that the disengagement from the Palestinian Authority municipality of Hevron will improve the infrastructure in the Jewish community, which has fallen into disrepair. "No special resources have been invested here. We hope that this is all about to change."
According to Arnon, it is absurd that the Jews of Hevron needed to buy electricity from the PA. "Until now, we would receive electricity from the Hebvon municipality, which itself buys electricity from the Israeli electric company and sells it to consumers at high prices."
"Garbage disposal is also carried out by the Hevron municipality," Arnon said. "There was a time when we felt deprived mainly on the water issue. There were a lot of water stoppages, and in the end we connected to Kiryat Arba."
"Seventy-five families live here today, and we hope that the settlement will grow. According to the Oslo Accords and the Hevron Agreement, the Jews of Hevron live on only three percent of the area of ​​Hevron, and today the Jews deserve to build in Hevron, of course, within the Jewish property lines.
"After so many years the Jewish settlement must be renewed and developed. Hevron is the city of our forefathers. It belongs to all the people of Israel. We do not live here only for ourselves."