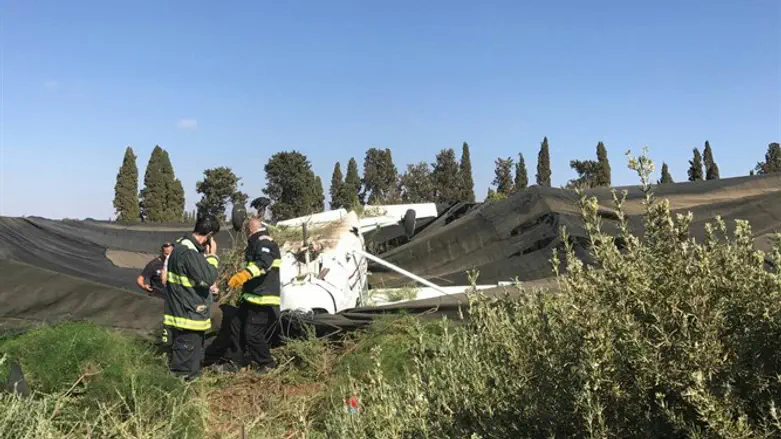 Scene of plane crash
Roei Salomon, MDA
Two people were injured Thursday afternoon when a light plane crash-landed just outside of Tel Aviv.
The incident occurred in an open field outside of the town of Kfar Shmaryahu, a posh suburb north of Tel Aviv, when a small Cessna aircraft was forced to attempt an emergency landing having failed to reach an airfield in the nearby city of Herzliya.
It is unclear what forced the aircraft down before it could attempt a landing at the airstrip.
MDA emergency medical teams were dispatched to the scene of the crash-landing. Two men, ages 57 and 46, were found at the scene of the crash. One was moderately injured, the other had light injuries.
Paramedics treated the two and evacuated them to a local hospital.
Airfield officials say the plane crash-landed just 300 meters (985 feet) south of the Herzliya airstrip.