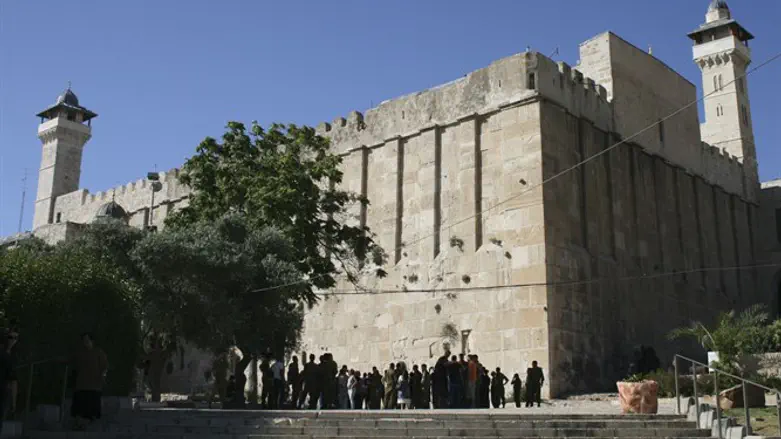 Cave of the Patriarchs in Hevron
Flash 90
Defense Minister Avigdor Liberman on Tuesday approved granting official status to the Jewish community of Hevron.
The move will unite the Jewish residents from a municipal perspective so that they will not be reliant on the Palestinian Authority's Hevron municipality, as as stipulated in the Hevron agreement of 1997.
Among other things, it was decided that the Hevron Municipal Committee would be entitled to purchase and hold land, as well as to enter into contracts and tenders.
The committee will become a local administration and will be authorized to promote the economic, social, cultural, health, and educational issues of Hevron residents, and to collect fees and levies from them.
The committee's authority will extend to buildings and assets owned or held by the Jewish residents.
It was further determined that in the case of road hazards and the like in the PA controlled section of the city, the head of the municipal committee would inform the mayor of Hevron to deal with it. Should the matter not be dealt with within a reasonable period of time, the municipal head may deal with the matter himself with the approval of the Civil Administration.
The Jewish Community in Hevron welcomed Liberman's decision to grant them municipal status, and thanked Justice Minister Ayelet Shaked and Deputy Defense Minister Rabbi Eli Ben Dahan, who worked in recent months to promote the initiative.