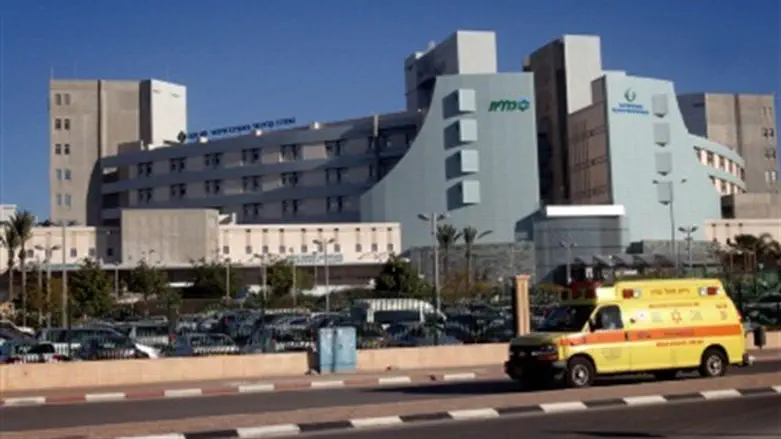 Soroka Hospital
Flash 90
A Bedouin toddler died on Saturday after a ladder fell on her in her home town of Segev Shalom in the Negev.
Magen David Adom (MDA) paramedics who arrived at the scene administered medical aid and attempted to perform CPR. They transferred her in critical condition to Be'er Sheva's Soroka Hospital, where doctors were forced to declare her death.
She was one and a half years old.
Police are investigating the incident.
MDA paramedic Yasser Abu Ragila said, "Next to the health clinic, which was closed, I saw an unconscious toddler. She was not breathing and had no heartbeat. People in the area told me she had been playing next to the stable."
"I immediately began to administer medical treatment and resuscitate her, and she was quickly transferred to the hospital in an MDA ambulance. She was in critical condition and we continued to treat her during the drive to the hospital."
Two weeks ago, a Bedouin boy died after being left in car trunk for hours as temperatures neared 100 degrees (38 C).