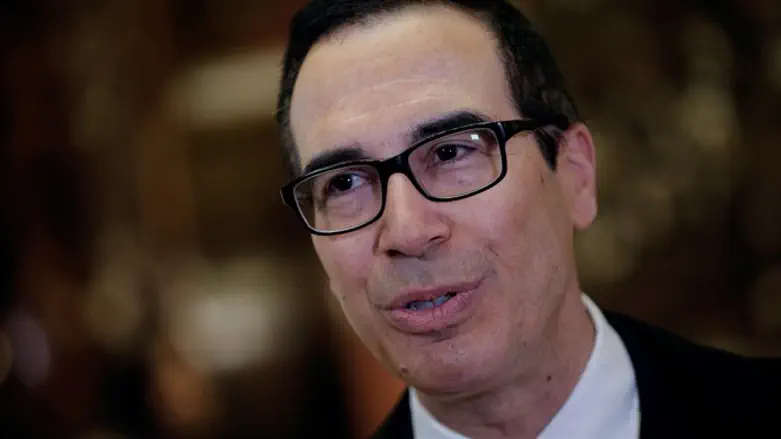 Steve Mnuchin
Reuters
U.S. Treasury Secretary Steven Mnuchin said Friday that "under no circumstances" was he planning to resign after President Donald Trump's remarks that "both sides" were to blame for the violent clashes between white supremacists and counter-protesters in Charlottesville, Virginia.
"I think you know I put out an extensive statement earlier last week on my view of the situation," Mnuchin, who is Jewish, said at news briefing in the White House, according to Politico.
"I think there's no question that the president was not equating the hate groups with people who were peacefully [protesting] and under no circumstances was I going to resign," he added.
Mnuchin was referencing a statement he released last week after facing calls to resign from his Yale University classmates.
In that statement Mnuchin rejected the calls to resign and made clear that "the president in no way, shape, or form, believes that neo-Nazi and other hate groups who endorse violence are equivalent to groups that demonstrate in peaceful and lawful ways."
His comments Friday came hours after White House economic adviser Gary Cohn, who is also Jewish, told the Financial Times in an interview that "this administration can and must do better in consistently and unequivocally condemning these groups and do everything we can to heal the deep divisions that exist in our communities."
Cohn also said that "citizens standing up for equality and freedom can never be equated with white supremacists, neo-Nazis, and the KKK."
He also noted he had been under "enormous pressure" to resign over Trump's handling of the Charlottesville issue but elected to stay in office due to the fact that he feels a duty to working on behalf of the American people.
At Friday's news briefing, Mnuchin said he and Cohn were working together on tax reform, a top legislative priority of the president's.
"Gary and I have known each other for 20 years. I can tell you I'm speaking to him every day," Mnuchin said, according to Politico. "His No. 1 focus is absolutely working on tax reform with me and getting tax reform done, and Gary is committed to be here, and I couldn't be more excited about that. "
(Arutz Sheva's North American desk is keeping you updated until the start of Shabbat in New York. The time posted automatically on all Arutz Sheva articles, however, is Israeli time.)