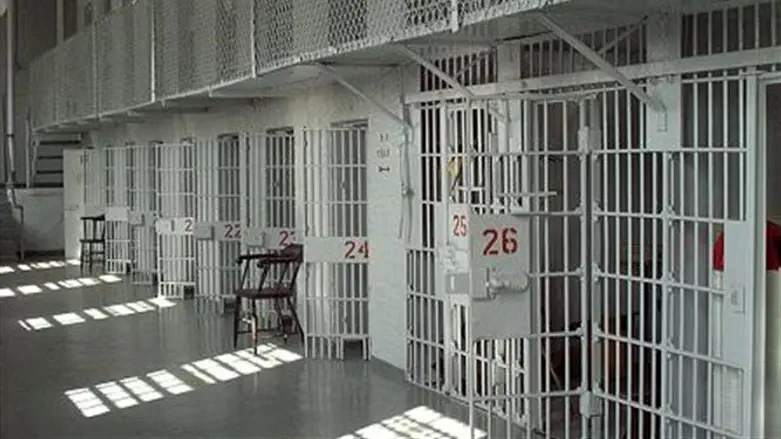 Prison - illustrative
Flash 90
A federal judge in Idaho ruled that the state's Department of Correction must provide kosher meals for prisoners in all Idaho prisons.
The ruling is the result of a settlement agreement on a religious freedom lawsuit filed in May by the American Civil Liberties Union on behalf of four Jewish inmates. Federal Magistrate Judge Candy Wagahoff Dale approved the agreement last week, according to the ACLU, requiring the Department of Correction to provide food certified by reliable kosher certification agencies served in pre-packaged, sealed servings to prevent contamination.
The lawsuit will continue as the court determines what compensation is due the Jewish prisoners, according to the ACLU. It had filed the suit, which alleged that the prison service was violating the prisoners' constitutional rights to free exercise of religion and equal protection, with the Boise civil rights firm Ferguson Durham.
Two of the plaintiffs ate only fruit and matzah in April because they were not provided with kosher for Passover meals.
"These prisoners exemplify the courage and determination that it takes to enforce constitutional rights," said Leo Morales, executive director of the ACLU of Idaho. "The State, including its prison officials, cannot prefer one religion over any other, and this case reaffirms the basic constitutional principle of religious liberty. Jewish prisoners will now have access to nutritious meals that meet their religious needs in the same manner in which other prisoners would have based on their religious needs."
Idaho inmates were able to choose a "common fare" option, which separates dairy and meat but does not provide certified kosher food. Other options include a health-choice diet, with reduced calories, fat, sodium and sugar; vegetarian and vegan meals; and a non-pork diet.
Some 35 states and the federal government provide kosher food for observant Jewish inmates.