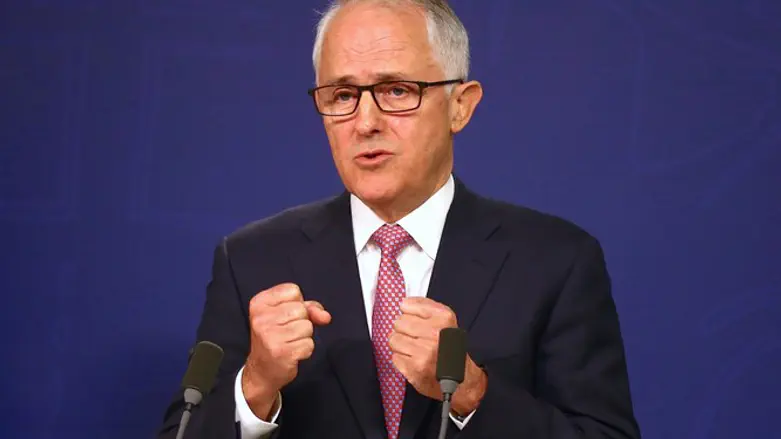 Malcolm Turnbull
Reuters
Australian Prime Minister Malcolm Turnbull has unveiled a plan aimed at better defense of public spaces against terror attacks.
The New York Times reported that the plan entails installing more barriers in public spaces to prevent the entry of vehicles into crowded areas, in an attempt to guard against vehicular attacks. Turnbull said on Sunday that the barriers could include posts, steps, and even works of art.
"We will never be cowed, nor will we bow to terrorism," Turnbull asserted. "But what we must do, of course, is take every step we can to protect Australians from the threat of terrorism and terrorist attacks."
Turnbull's statements came after twin ramming attacks in Spain on Thursday night claimed the lives of 15, including 14 who were hit at La Rambla and a woman who was struck at Cambrils just hours later. A total of roughly 130 people were injured during the attacks.
Turnbull said that the plan had initially been conceived after the attack, claimed by ISIS, in Nice last year, when a terrorist rammed a 19-ton lorry into revellers enjoying Bastille Day fireworks on Nice's seafront Promenade des Anglais. At least 85 were killed in that attack, and at least 434 injured. The plan is being implemented now, ostensibly in light of the recent attacks in Spain.
In addition, Australia has also reportedly proposed imposing tighter security monitoring at Australian airports by allowing security personnel to ask people present in terminals for identification documents. The proposal comes in the wake of a foiled "Islamist-inspired" terror attack in Sydney last month, when terrorists planned to bring down an airplane with an improvised explosive.
Israel has placed concrete slabs at bus stops which siffered deadly ramming attacks or seemed likely to be targets for terrorist ramming attacks..