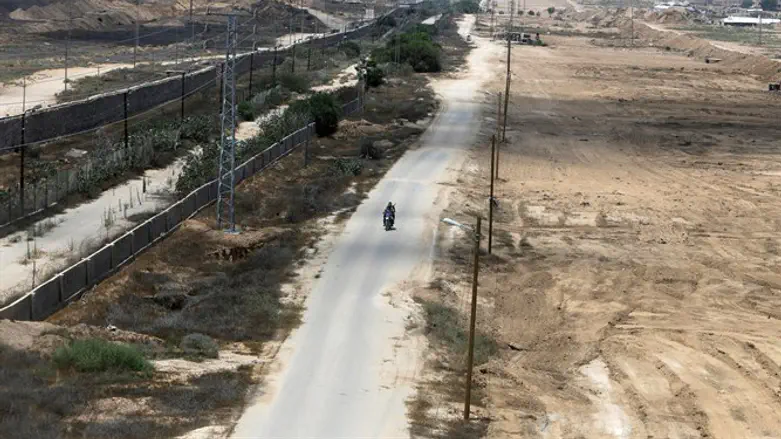 Hamas security forces patrol Rafah crossing
Reuters
Hamas security forces raided an outpost in Gaza belonging to the Popular Resistance Committees, which is close to the Salafist movement and affiliated with the Islamic State (ISIS) group, Yediot Aharonot reported on Sunday.
The forces arrested several members of the group, including field commanders, on suspicion they were involved in the suicide bombing attack in Rafah last week, in which a member of Hamas's security forces was killed.
The attack occurred at the Rafah crossing with Egypt at around 1:00 a.m. Thursday morning, marking the first time a suicide attack has targeted Hamas forces in Gaza.
Following the suicide bombing, Hamas tightened security in Gaza, deploying local security forces as well as members of the Izz al-Din al-Qassam Brigades, the so-called "military wing" of Hamas.
The Popular Resistance Committees is one of the three groups that participated in the kidnapping of IDF soldier Gilad Shalit in June 2006.
Salafists in Gaza have clashed with its Hamas rulers, challenging what they perceive is Hamas's moderate interpretation of Islam.