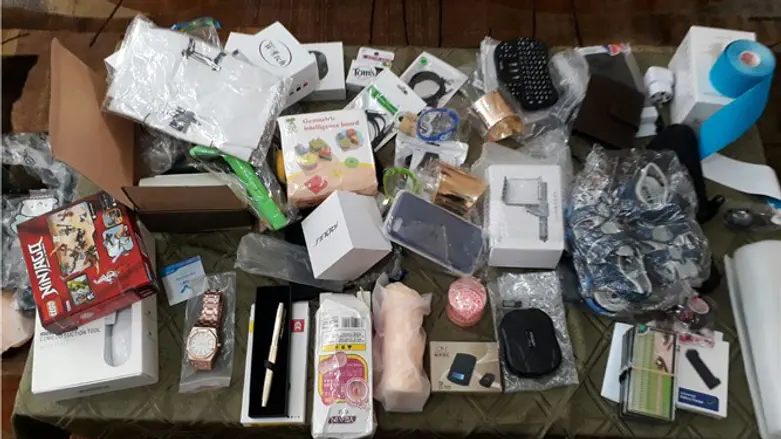 Some of the stolen packages
Israel Police spokesperson
An Israel Postal Service employee working in Rehovot's post office was caught red-handed by a security officer as he tried to escape with a bag full of packages.
Israel Police officers who arrived at the scene detained the 55-year-old suspect for questioning.
Police searched the suspect's Rehovot home, and found thousands of stolen packages, which they believe were stolen over the course of a year.
The suspect worked at cleaning the post office, and is suspected of stealing the packages in order to sell their contents.
Israel Police returned the stolen packages to Israel Postal Service, and they will be sent to their intended destinations.
When the interrogation was completed, the suspect was placed under house arrest for five days.
The investigation is still ongoing.