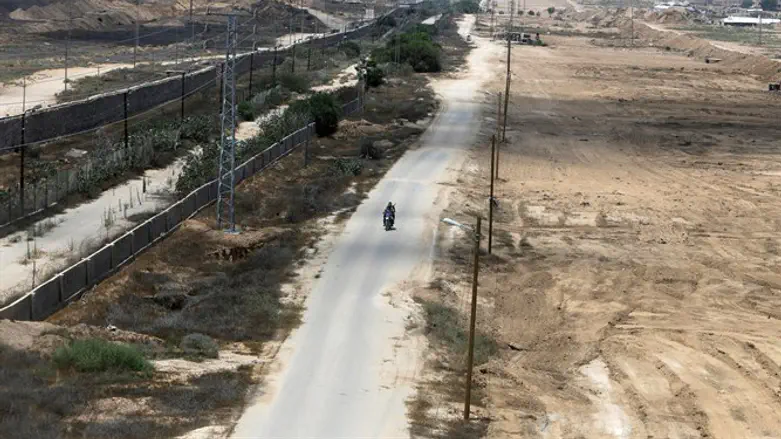 Hamas security forces patrol Rafah crossing
Reuters
The Interior Ministry in Gaza said on Wednesday night that a suicide bomber blew himself up at the Rafah crossing on the Egyptian border, according to reports in Israeli and Arab media.
The reports said Hamas security personnel arrested two people who approached the crossing, when one of them blew himself up.
One Hamas security official was seriously wounded in the explosion. Several other officials suffered various degrees of injuries and were taken to a local hospital.
Egyptian authorities have kept the Rafah crossing virtually sealed since a terrorist attack in the Sinai Peninsula in October 2014, though they have temporarily reopened the crossingseveral times since that attack, mostly for the passage of humanitarian cases.
This week, the crossing was opened in order to allow the passage of Muslim pilgrims traveling to Saudi Arabia for the Hajj pilgrimage.
Egypt blames Hamas terrorists for providing the weapons for the lethal 2014 attack, which killed 30 soldiers, through one of its smuggling tunnels under the border to Sinai. Hamas denies the allegations.