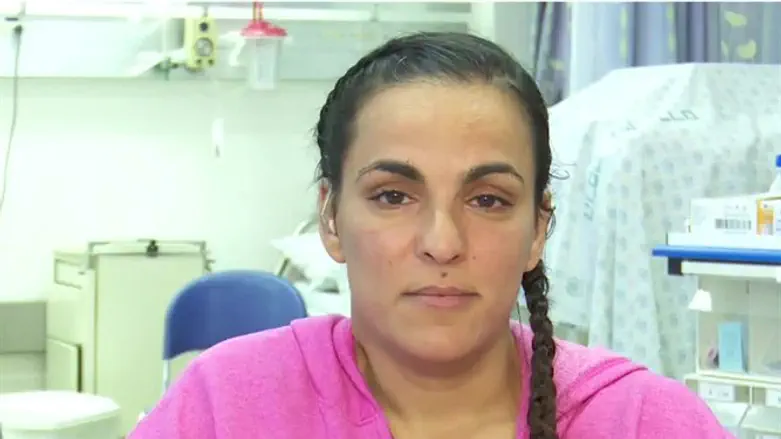 Tzipi Yakobian
Channel 20
The public donated more than NIS 1 million to help policewoman Tzipi Yaakovian, who was seriously injured in a stabbing attack near the Herod's Gate about a year ago.
Yaakovian, 38 year old mother of two, was hospitalized at Shaare Zedek Medical Center in serious condition for weeks where she was sedated and assisted in breathing.In recent months, she has been undergoing rehabilitation at Hadassah Mount Scopus Hospital in Jerusalem, but remains disabled as a result of the attack. She has spent 270 days in the hospital.
Yaakovian's home in the town of Anatot is not accessible to the handicapped, so she has to stay in the hospital and can not be discharged.
The policewoman and her husband went to the Defense Ministry to request funding to purchase an accessible home. At the same time, a mass funding campaign was launched under the slogan "Freeing Tzipi."The campaign has passed the fundraising target of NIS 1 million and the donations continue to flow.
Only now that the money has been raised for her will policewoman Yaakovian be able to return to normal life with her family and continue her rehabilitation at home.