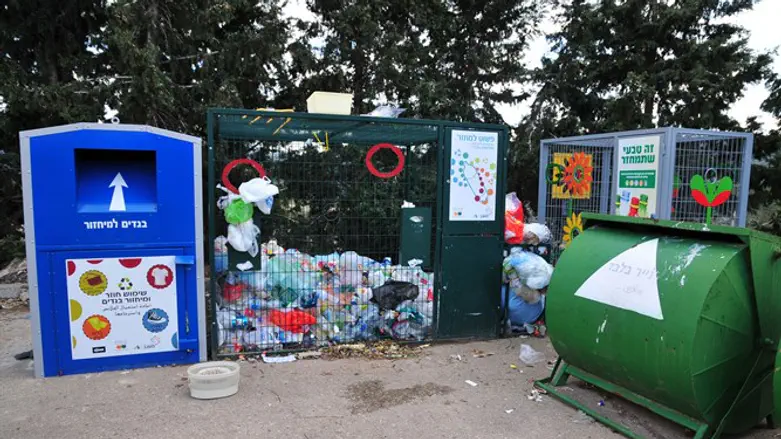 Recycling station
Flash 90
Israeli recycling corporation Asofta signed an agreement with the international recycling company Novelis and the British Recycling Agency, under which all recycled Israeli soda cans will be exported to Novelis' South Korea branch, to be made into cars and electronics.
According to the agreement, Asofta will clean and crush aluminum cans before shipping them to Novelis. According to Ynet, each ton of aluminum sells for approximately $1,000, and Asofta collects 750 tons annually, exporting 500 of them.
The US-based Novelis is one of the largest aluminum recycling companies in the world, with $11.1 billion in profits per year, and employees over 11,000 workers around the globe. Among their customers are Ford, Jaguar, Land Rover, and Samsung.
Asofta, based in northern Israel and founded in 2002, expects that the deal will bring in two million shekels per year. The company currently has 30 vehicles for collecting cans and 60 collection stations around Israel.
Asofta CEO Yaron Bardugo told Ynet, "Every year, Israel sells 1.8 billion bottles and cans, including 400 million cans of soft drinks. Since the Israeli government mandated recycling, we have collected over 80% of these bottles and cans in our bins, transferring them to local recycling facilities."