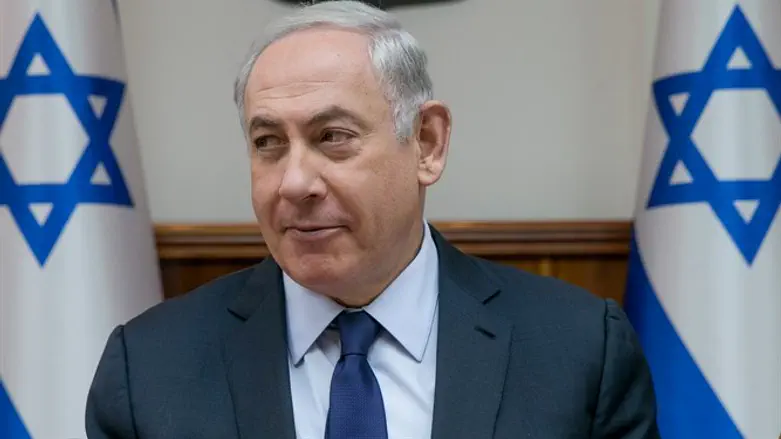 Binyamin Netanyahu
Ohad Zweigenberg
Prime Minister Binyamin Netanyahu on Friday dismissed the latest reports on the suspicions against him as "background noises".
"We cannot go without a 'weekly affair', so I want to tell you, citizens of Israel, I'm not referring to the background noise, I'm continuing to work for you," Netanyahu said in a video published on his Facebook page before Shabbat.
Earlier on Friday, prosecutors signed an agreement securing the testimony of Ari Harow, a former Chief of Staff to Netanyahu, in connection with two ongoing corruption cases.
Harow, who twice served as Netanyahu's Chief of Staff, has agreed to testify in a deal that will keep the political consultant out of jail.
The deal includes a plea bargain agreement, with Harow pleading guilty to fraud but charges of bribery dropped, paving the way for a sentence of community service with no prison term.
On Thursday, police publicized additional details of the open investigations against the Prime Minister, stating that Netanyahu was not being investigated merely for improperly receiving gifts, as previously believed, but for bribery, fraud, and breach of trust.
A Tel Aviv court ordered a ban on details of negotiations between prosecutors and Harow.
(Arutz Sheva's North American desk is keeping you updated until the start of Shabbat in New York. The time posted automatically on all Arutz Sheva articles, however, is Israeli time.)