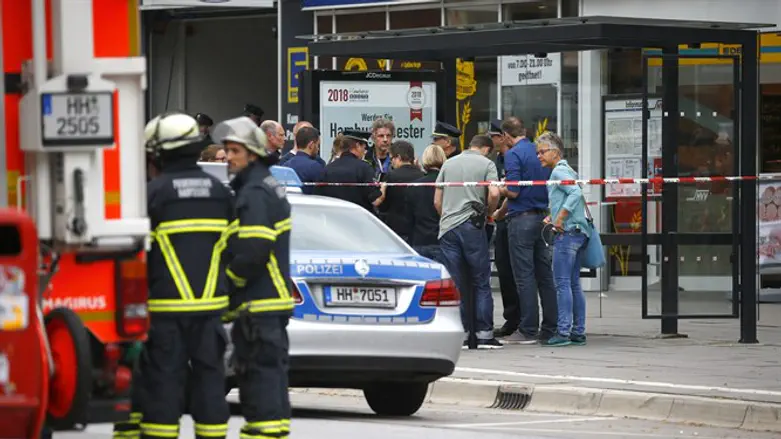 Scene of Hamburg stabbing
Reuters
A Palestinian Arab "asylum seeker" on Friday stabbed to death a 50-year-old man and injured six others in a Hamburg, Germany supermarket.
The 26-year-old terrorist grabbed a 20 centimeter (7.87 inches) knife off one of the supermarket's shelves and stabbed three people in the building, then left and stabbed another four people in the street.
Passersby threw chairs and other objects at the terrorist until local police arrived and managed to control him.
The terrorist is known as to German authorities as an Islamist, but was not thought to be a jihadist who would carry out a terror attack.
German Chancellor Angela Merkel praised the residents for throwing objects at the terrorist and helping policemen stop him.
"This violent crime must and will be investigated," Merkel said in a statement. "I thank the police for their effort and all those who stood up against the attacker with civil courage and bravery."
Last December, a Tunisian asylum seeker rammed his truck into a crowd of people doing Christmas shopping in a Berlin market, killing twelve.