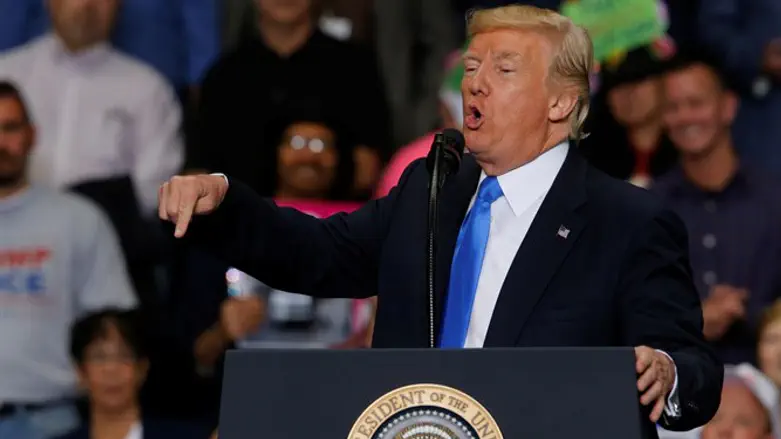 Donald Trump
Reuters
US President Donald Trump announced Wednesday that no transgender individuals will be allowed to serve in the US military under his administration.
The president made the announcement on his Twitter account Wednesday morning.
"After consultation with my Generals and military experts, please be advised that the United States Government will not accept or allow Transgender individuals to serve in any capacity in the U.S. Military. Our military must be focused on decisive and overwhelming victory and cannot be burdened with the tremendous medical costs and disruption that transgender in the military would entail. Thank you," the president wrote.
Last February, Trump revoked an Obama-era federal guideline forcing public schools to allow students to use the bathroom corresponding to their chosen gender identity.
Trump has said several times that his administration is "determined to protect the rights of all Americans, including the LGBTQ community." However, he also said the issue of bathroom segregation belongs to the state and local authorities, and the federal government should not intervene.