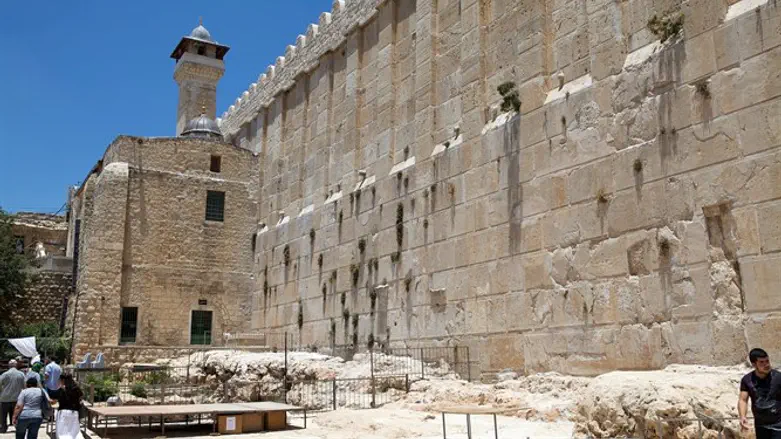 Our fathers, their heritage? Machpela Cave
iStock
Israel's ambassador to UNESCO, Carmel Shama Hacohen, reached an understanding with an ambassador from an Arab country that does not have diplomatic relations with Israel for voting against UNESCOs recent decision.
Yediot Ahronot reports that the same ambassador made it conditional on the vote being completely secret, and he retracted it when it became clear that there would be no anonymity.
In an SMS message sent by the Arab ambassador to Shama, he wrote: "Hard to say it was a secret ballot, it was burning there; I had no choice." Shama Hacohen replied: "I know, my friend; for me it's as if you did it."
Friday's decision states that the Tomb of the Patriarchs is a heritage site located in Palestine.
The decision was accepted at the request of Arab states on behalf of the "Palestinians", which related to the Islamic heritage in the area without any mention of the Jewish connection. The significance of the declaration is that all Israeli activity in the area - including placement of security checks - will constitute grounds for a complaint against Israel for damage to a World Heritage Site.