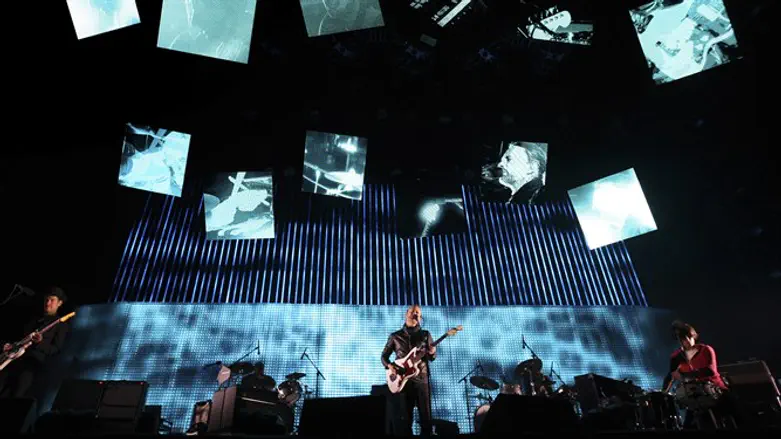 Radiohead in concert
Reuters
BDS activists demonstrated at a concert by the band Radiohead Friday night at a music festival in Glasgow, Scotland, ahead of the band's scheduled performance in Tel Aviv on July 19.
Radiohead lead singer Thom Yorke was not amused as the band took the stage and was met with a noticeable group of Palestinian flags and signs.
Fans in attendance said that Yorke appeared agitated by the protesters, and that he made an obscene gesture at them.
"Some f***ing people," Yorke exclaimed repeatedly in annoyance before the band jumped into a song.
The band has encountered pressure in recent months from BDS activists, headed by Roger Waters of Pink Floyd fame, who have called on the band to cancel its upcoming concert in Israel.
Radiohead, however, has remained resistant to the pressure, and Yorke has expressed indignation at the "patronizing" attitude of the BDS movement.
"The kind of dialogue that they want to engage in is one that's black or white," Yorke said during an interview with Rolling Stone in June. "I have a problem with that."
"It's deeply distressing that they choose to, rather than engage with us personally, throw s*** at us in public," he said.