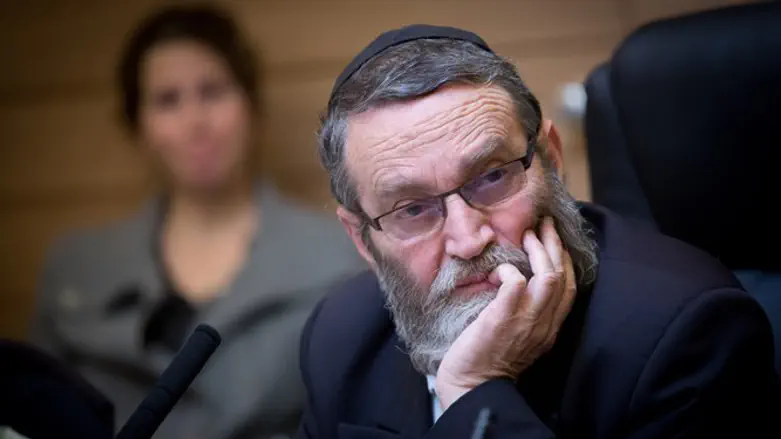 Moshe Gafni
Miriam Alster / FLASH 90
MK Moshe Gafni (UTJ) sent a letter to Coalition Chairman David Bitan (Likud) at the end of the week, requesting Bitan not bring Education Minister Naftali Bennett's (Jewish Home) "United Jerusalem Bill" for a vote on Sunday.
According to Gafni, the bill would be a basic law, and would therefore require his party to hold an internal discussion over whether or not to support the bill. Gafni therefore requested the vote be delayed until his party could hold their discussion.
Earlier this week, Israeli Prime Minister Binyamin Netanyahu used his power to veto the bill after Bennett refused to condition passage of the bill in the committee on the ability of the Prime Minister to veto the bill's continued advancement.
Under the bill, any vote to divide Israel's capital of Jerusalem would need to be approved with a super-majority of no less than 80 MKs out of the 120 in the Knesset.
The bill states that "The complete and united Jerusalem is the capital of Israel" and that "No powers concerning the limits of Jerusalem [...] shall be transferred to a foreign political or governing power."