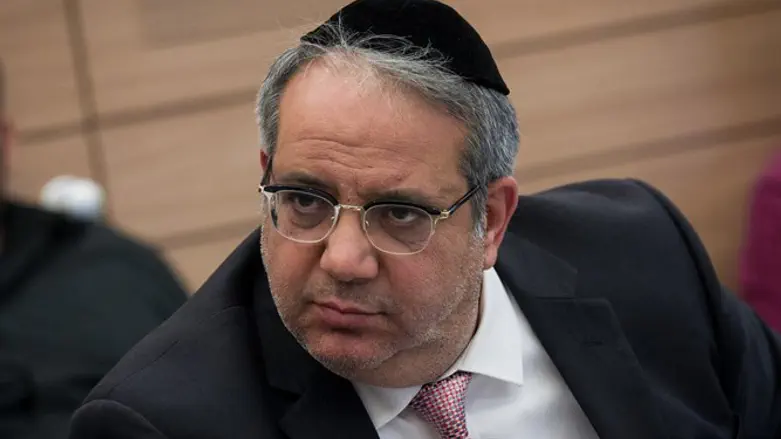 Yigal Guetta
Flash 90
MK Yigal Guetta (Shas), who was hospitalized in Prague during a family trip, will return to Israel on Friday and be hospitalized at Ichilov Hospital in Tel Aviv.
Guetta informed Shas Chairman Aryeh Deri that he would leave for Israel at 11:40 with the Israeli doctor who accompanied him the Prague. He will land in the afternoon and be taken directly to Ichilov Hospital.
MK Guetta's condition has improved slightly over the last 24 hours, and his wife and two of his close friends have been at his side in the Prague hospital.
Knesset Speaker Yuli Edelstein spoke with Giora Guetta, the wife of MK Guetta, and said that the Knesset doctor and the Knesset Officer were available to them as needed.
Ar Edelstein's request, the Foreign Relations Department of the Knesset was in contact with the Israeli Embassy in Prague, which assisted and continues to assist MK Guetta and his wife.